industry news
The Latest Industry News for the Exciting World of Production.
Creative Handbook puts together a bi-monthly newsletter featuring up-to-date information on events, news and industry changes.
Add My Email
By: USITT
| October 16, 2015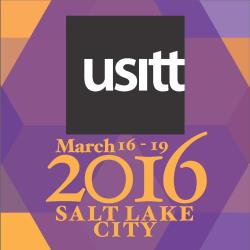 Online registration for USITT 2016 in Salt Lake City is officially open! Register & find hotel housing at www.usittshow.org.

USITT's 2016 Annual Conference & Stage Expo runs March 16-19 in beautiful Salt Lake. Very early registration - by Dec. 3 - saves the most money, with the lowest rates.

The 2016 show features over 200 educational sessions and a blockbuster showcase of the latest in live entertainment technology at Stage Expo.

Among the 2016 highlights:

•Sound Lab, an interactive sound-design experience dedicated to the late Steven Brown, including UK sound guru John Leonard as a presenter, as well as the Live Sound International Loudspeaker Demo make 2016 a big year for audio!

•The 2016 Keynote by visual designer Tupac Martir, whose lighting and production artistry has illuminated Elton John and Sting, London Fashion Week, and the Coachella Music Festival.

•Wisdom and inspiration from USITT's 2016 Distinguished Achievers, who include John Leonard (Sound Design), Anna Louizos (Set Design), Joy Spanabel Emery (Costumes), and Monona Rossol (Safety).

•The first Lighting Studio, a hands-on opportunity to experiment with the latest in lighting technology.

•Stage Expo, featuring 280 exhibitors at the Salt Palace Convention Center. The exhibitor list is growing daily: check it out here.

USITT, the United States Institute for Theatre Technology, is the only complete production event in America. It covers educational sessions, networking and career-building, awards and recognition, and brand new products and services in every backstage discipline.

Visit www.usittshow.org to register or learn more about the Conference & Stage Expo. For more info on USITT, go to www.usitt.org.