industry news
The Latest Industry News for the Exciting World of Production.
Creative Handbook puts together a bi-monthly newsletter featuring up-to-date information on events, news and industry changes.
Add My Email
Sun Air Jets Announces New Film Division

By: Sun Air Jets
| September 21, 2015

Sun Air Jets is pleased to announce the opening of their new film division, Film Sun Air.

"Over the past several years we have received a multitude of calls from the studios and various production companies requesting a jet for a scene in a movie, commercial, or video shoot. Due to the growing demand for this service, we are pleased to announce Film Sun Air" says Senior Director of Charter Sales, Leigh Ann Spooner.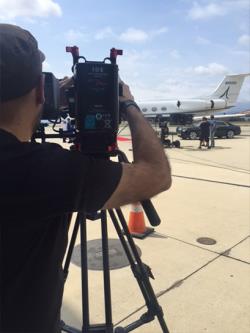 Utilizing Sun Air Jets' gorgeous facilities in Camarillo and Van Nuys, Film Sun Air is equipped to handle any type of production shoot. With 5 state of the art hangars, a world-class FBO that includes a beautiful all glass lobby, acres of ramp space, and a fleet of corporate jets ranging from the mid-size Hawker 800XP, to the super mid-sized Citation X, up to heavy jets such as Gulfstreams and Globals, Film Sun Air has a multitude of aviation-related resources for your next film project.

"Van Nuys has always been on the radar of the film community when it comes to filming aviation-related footage or stills, but a lot of location scouts are not as familiar with the Camarillo Airport. What they might have missed is that Camarillo is an extremely film friendly environment. The facility in Camarillo is an especially perfect location due to its gorgeous views, breathtaking sunsets, and surrounding mountains. The atmosphere and lighting are a Director's dream. Film Sun Air does it all for you, whether you need a hangar for the day as a set, or a ramp or interior jet shot, we can quite easily accommodate the request," says Kim Scolari, Director of Business development.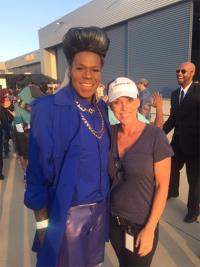 Sun Air Jets' facility in Van Nuys is conveniently located near the surrounding studios, and includes 2 state of the art hangars, lobby, ramp space, and Sun Air's fleet. Sun Air's excellent working relationship with local vendors and owners makes filming in Van Nuys a seamless and delightful experience.

Recent film work includes an upcoming Hyundai commercial, The Bachelor, and the Fuse TV show Big Freedia.

Call Kim Scolari for all your filming needs at 818-515-4276 or kscolari@sunairjets.com.

About Sun Air Jets
Sun Air Jets was selected as one of the best Fixed Based Operations in North America by Aviation International News. Headquartered in Camarillo, California, Sun Air specializes in corporate and worldwide charter services, offering aircraft management, maintenance support, and hangar space at Van Nuys and Camarillo Airports. For more information, contact Kim Scolari or log on to www.sunairjets.com.