industry news
The Latest Industry News for the Exciting World of Production.
Creative Handbook puts together a bi-monthly newsletter featuring up-to-date information on events, news and industry changes.
Add My Email
M. Night Shyamalan Sees a Hit Movie With The Visit

By: Marcus Chavers
| September 14,2015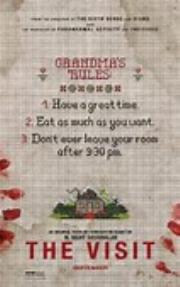 The return of the NFL did little to deflate box office receipts. Instead, new movies outpaced expectations. The surprise has to be the second place finisher. The Visit, M. Night Shyamalan's return to shock / horror, finished its opening weekend with $25.7 million.

Maybe not a tentpole number, but with a budget of $5 million, it's safe to say the director has his comeback film. His reputation was colder than a dead person in the wake of multiple flops.

Shyamalan wants to use The Visit to help you forget he was behind the camera for The Last Airbender, Lady in the Water and whatever the hell After Earth was trying to be.

The Visit was financed through Blumhouse, the microfinanciers behind the profit juggernauts machines of Sinister and Paranormal Activity. Both movies I refuse to see. I'll never understand the draw of having the shit scared out of you in the dark.

Hell no. Glad to see Shyamalan's career back on track, but I wouldn't be able to sleep for weeks.

Sony continues to pump out low-budget hits. The Perfect Guy captured the number one spot this weekend with $26.7 million. On a budget of $12 million, the film jumped into profit in just one weekend. Smart marketing and low competition helped push fans into theaters.

It tells the story of a successful lobbyist (Sanaa Lathan) who is on the rebound from a breakup with Mr. Wrong (Michael Ealy) who, of course, has a dangerous side. Predictable? Yep, but a clear money maker.

"It's ideal timing, because there's not a lot of competition in the marketplace, and you can really stand out with a slightly lower [ad] spend," said Josh Greenstein, president of worldwide marketing and distribution at Sony.

That low spend included heavily targeting African Americans with a complete takeover of the BET awards and one hell of a smart trailer. Completely wordless save for Nina Simone's I Put a Spell On You.