industry news
The Latest Industry News for the Exciting World of Production.
Creative Handbook puts together a bi-monthly newsletter featuring up-to-date information on events, news and industry changes.
Add My Email
Shondaland Sells Comedy 'Splitsville' to ABC

By: The Wrap
| August 21,2015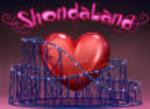 "Trophy Wife" creators Emily Halpern & Sarah Haskins are writing

Shonda Rhimes and Betsy Beers' Shondaland have have sold comedy pitch "Splitsville" to ABC, TheWrap has learned.

"Splitsville," written by "Trophy Wife" duo Emily Halpern & Sarah Haskins, follows a cul-de-sac of newly divorced residents who join forces in order to get through their ordeals and raise their kids together.

Halpern and Haskins will executive produce the ABC Studios project with Rhimes and Beers.

Shondaland is currently the most prolific production company on the alphabet network, with TGIT dedicated to a full night of Rhimes' programming, "Grey's Anatomy," "Scandal" and "How to Get Away With Murder."

Halpern and Haskins' "Trophy Wife" starred Bradley Whitford and Malin Akerman and lasted one season in 2013.

Halpern & Haskins are represented by UTA, Mosaic and attorney Warren Dern. Rhimes and Beers are repped by ICM.