industry news
The Latest Industry News for the Exciting World of Production.
Creative Handbook puts together a bi-monthly newsletter featuring up-to-date information on events, news and industry changes.
Add My Email
By: Hollwood Reporter
| August 21,2015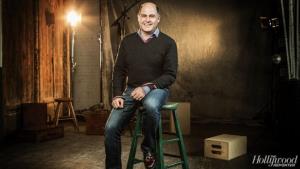 In the two months since Mad Men signed off for good, Matthew Weiner has kept a relatively a low profile - only speaking about the (generally) acclaimed series finale on a few occasions. But as the AMC drama readies for a potential victory lap at the 2015 Emmys, where it is nominated for 11 awards (including outstanding drama), the creator and showrunner sat down with THR to discuss those last episodes.

Further assessing the intent of that cut-away to Coca-Cola's iconic "Hillside" commercial, Weiner also reveals an alternate endgame for Don Draper, his take on the backlash to Elizabeth Reaser's controversial waitress character, what he thinks of his cast's move en masse to Netflix's Wet Hot American Summer, and how early he knew the series would end with Jon Hamm's smiling face.

What question have you been asked the most since the show ended?

What I'm going to do next. It's become a joke with my kids. They actually ask me when I wake up in the morning.