industry news
The Latest Industry News for the Exciting World of Production.
Creative Handbook puts together a bi-monthly newsletter featuring up-to-date information on events, news and industry changes.
Add My Email
By: The Hollywood Reporter
| August 20,2015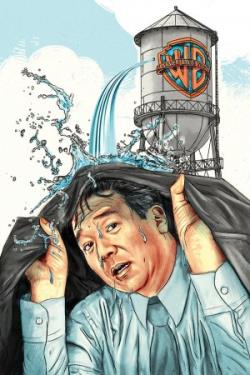 On the morning of Aug. 17, a pall settled over the half-dozen or more Warner Bros. executives gathered for their weekly senior staff meeting in chairman and CEO Kevin Tsujihara's conference room on the Burbank lot. After a quarter-century in which the studio often had dominated the box office, with successive regimes that took one victory lap and then another (first Bob Daly and Terry Semel, then Barry Meyer and Alan Horn), even the most cockeyed optimists had to admit things didn't look great.

With two back-to-back summers in which Warners - typically the No. 1 studio in market share - had trailed at No. 3, this weekend seemed especially depressing. It wasn't just that Guy Ritchie's big-budget spy caper The Man From U.N.C.L.E. imploded with a $13.4 million domestic opening (hope that it might be redeemed internationally faded fast), it also was trounced by an urban rap biopic that Warners had put in turnaround - the $29 million Straight Outta Compton.

After years of development, New Line Cinema president Toby Emmerich and other top Warners executives reluctantly let Compton go to Universal, believing its budget was too high. (Emmerich mercifully was on vacation in Italy when the movie opened Aug. 14.) Universal reveled in its $60.2 domestic million opening. So did producers Dr. Dre and Ice Cube, each of whom reportedly deferred an estimated $2.5 million in fees and now will reap the benefits. And so, too, will Thomas Tull's Legendary Pictures, which caught flak for ditching Warners for Universal in 2013 but now has a 50 percent investment in Compton (and a big chunk of Jurassic World's $1.61 billion worldwide gross).

Nobody had more reason to be distressed than Warners production chief Greg Silverman, one of a troika of executives tapped to run the movie division after Tsujihara was promoted to chairman and CEO in March 2013 (the others are Emmerich and marketing and distribution chief Sue Kroll). Silverman, 42, is under pressure to match the highs of a company that has triumphed with such franchises from the previous regime as The Dark Knight, Harry Potter and The Hobbit.

As Warners finishes a summer in which none of its films has hit $500 million worldwide (New Line's Dwayne Johnson adventure San Andreas is its biggest grosser at $468.6 million) and several have disappointed (including Magic Mike XXL, Hot Pursuit and Entourage), insiders have pounced on Silverman's perceived weaknesses. "He's paying the price for a bad run of movies, even though he wasn't central to greenlighting them," says one ex-colleague, referencing ex-film chief Jeff Robinov. "But he's also been at Warners too long to run away from them."

To steal some of Universal's thunder, Silverman (and Tsujihara) recently held two secret meetings with Universal co-president of pro­duction Jeffrey Kirschenbaum in an attempt to hire him as a producer or to run a new mini-label at the studio (though not the DC Comics movies, a crucial supply stream with titles already dated through 2020). Instead, Kirschenbaum joined producer Joe Roth in the newly minted Roth/Kirschenbaum Films, leaving Silverman to deal with rumblings that Tsujihara had thought of "Kirsch" as a possible replacement.

Tsujihara denies that. "I have full confidence in this team," he tells THR. "We have the right team and right people in place. There are no plans to make any changes."

While agreeing that the studio's 2015 box office has been disappointing ("If you look at any individual picture, you always want to do better"), Tsujihara says: "We knew this was going to be a transitional year. I went in front of Wall Street in October of last year and talked about our strategic plan around each of the businesses and the big franchises moving forward. And even then I knew that 2015 was going to be challenging, but we were setting up the slate for 2016, 2017 and beyond."

He says this summer would have looked better had Warners not pushed Zack Snyder's Batman v. Superman: Dawn of Justice from July to March 2016. "It was a tough decision at the time because it was going to create a hole in 2015," he says. "But it was absolutely the right decision for the franchise, for DC and the movie. Having seen the movie multiple times, and again last night, I'm extremely confident it was the right decision to make the movie better. And it's so important for the studio to get the foundation right on DC."