industry news
The Latest Industry News for the Exciting World of Production.
Creative Handbook puts together a bi-monthly newsletter featuring up-to-date information on events, news and industry changes.
Add My Email
'Captain America: Civil War' and What's Next for the Marvel Movie Formula

By: Hollywood Reporter
| August 17,2015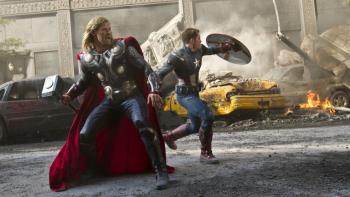 The most hero-filled Marvel movie to date kicks off a new era for the studio.

Sure, it seems exciting from the perspective of previews at D23 Expo in Anaheim, but by the time it hits theaters next May, Captain America: Civil War will be the subject of much speculation for Marvel, following up on previous concern subjects Ant-Man and Guardians of the Galaxy. The studio should probably start getting used to that feeling now.

The concern for Civil War is two-fold; first, it pits the popular heroes against each other to an extent that goes beyond the tantrums in the Avengers movies to date, raising the possibility of alienating the audience to particular characters moving forward (Also, it does so following the release of Warners' Batman v Superman: Dawn of Justice, another intra-hero battle movie). Second, it's by far the most hero-filled Marvel movie to date, including the introduction of at least two new characters - Black Panther and Spider-Man - who will anchor their own subsequent releases. There's a lot of pressure to not screw this up and sour the audience on the next generation of Marvel heroes straight out the gate - but doing that while also servicing the existing fan-favorites may be an impossible task.