industry news
The Latest Industry News for the Exciting World of Production.
Creative Handbook puts together a bi-monthly newsletter featuring up-to-date information on events, news and industry changes.
Add My Email
TV's Growing Dilemma: To Binge or Not to Binge?

By: Hollywood Reporter
| August 14,2015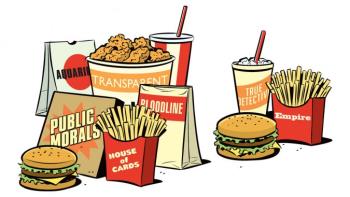 The reference was to NBC's 1960s-set David Duchovny drama, for which all 13 episodes were made available online after the series' May 28 premiere on the linear network - one of several shows that have been released that way since Netflix shook up the traditional TV window with House of Cards in early 2013. But the degree to which networks embrace bingeing has become the topic du jour at this year's press tour, with executives parading through The Beverly Hilton with varying philosophies on how best to roll out a series after a summer in which precious little managed to cut through. The lack of consensus is illustrative of the seismic shifts occurring in the TV business that have forced distributors into what one executive dubs the "throw spaghetti at the wall phase" of TV's evolution. At issue is not only how best to reach viewers but also how to retain and monetize that audience when there are more than 400 scripted originals being made - a number so big that FX Networks CEO John Landgraf declared there is "too much TV," suggesting a contraction would come in the next year or two.

Amazon, NBC and now Starz (with Da Vinci's Demons and new miniseries Flesh and Bone) are among those employing the all-at-once launch strategy for key shows, while networks such as Fox, ABC and Hulu - perhaps the most surpris­ing of these, given that it competes with the other streamers - are steadfast in their commitment to the weekly rollout. "We value the shared experience and the joy of the watercooler experience that is television," said Hulu head of content Craig Erwich, acknowledging an about-face for a company that had experimented with binge-style releases for comedies Deadbeat and The Hotwives of Orlando a year earlier. (Amazon's Roy Price flip-flopped in the other direction, though he admitted that releasing all episodes "increases the risk of the show because if you launch it all at once, it either takes off or it doesn't.") In between is TNT, which in early August revealed it would offer four episodes of newcomer Public Morals immediately after the Edward Burns drama premieres. Turner Content Distribution senior vp John Harran said the goal is "to engage audiences who have become accustomed to these new ways of viewing content."