industry news
The Latest Industry News for the Exciting World of Production.
Creative Handbook puts together a bi-monthly newsletter featuring up-to-date information on events, news and industry changes.
Add My Email
By: The Wrap
| August 14,2015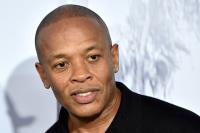 Dr. Dre is acknowledging he made "some f-cking horrible mistakes" on his rise to stardom ahead of the release of N.W.A. biopic, "Straight Outta Compton."

The rap icon addressed allegations of beating female TV personality Dee Barnes at a Los Angeles nightclub in 1991, as well as more recent charges of physical abuse from his '90s girlfriend Michel'le, in the August issue of Rolling Stone.

"I made some f-king horrible mistakes in my life. I was young, f-king stupid. I would say all the allegations aren't true - some of them are," Dre said. "Those are some of the things that I would like to take back. It was really f-ked up. But I paid for those mistakes, and there's no way in Hell that I will ever make another mistake like that again."