industry news
The Latest Industry News for the Exciting World of Production.
Creative Handbook puts together a bi-monthly newsletter featuring up-to-date information on events, news and industry changes.
Add My Email
By: Hollywood Reporter
| August 13,2015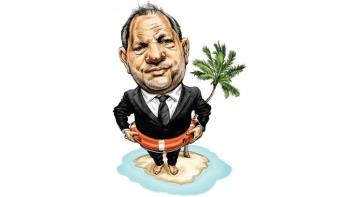 If Harvey Weinstein is panicking about the loss of three top Weinstein Co. executives in a single week, he isn't letting on. "We got our ass kicked in 2008," Weinstein admits in an interview with THR to address rumors about TWC's health. "But, no bullshit, I think the company financially is the best it's ever been right now."

It's certainly more nimble. On July 30, David Glasser, who for six years has served as Harvey's loyal right-hand man and TWC's chief operating officer, revealed he will leave the company in November. Days later, Tom Quinn and Jason Janego, who four years ago founded the TWC boutique label Radius and orchestrated the release of the past two Oscar-winning docs (20 Feet From Stardom and Citizenfour), said they are leaving to start a new distribution company. Julie Rapaport, a senior vp of production, was next to make a move - exiting for a new post at Amazon Studios. They follow the 2014 exits of such top execs as TV president Meryl Poster and marketing head Stephen Bruno.

Coming in the wake of failed talks for British broadcaster ITV to buy the company's TV division, The Weinstein Co., which Harvey and brother Bob founded in 2005 after they left Miramax, appeared to have hit another critical juncture.

Weinstein, 63, says he has moved quickly to staunch the bleeding, promoting a half-dozen execs and beginning a search for Glasser's replacement. But observers wonder if the exodus is a sign of broader issues at the company, which has not been as active a buyer as usual on the festival circuit. "It's sad to lose Tom and Jason and especially David, and in good part because of them - especially David - they are leaving us in great shape," insists Weinstein. "The TV company is a serious producer of great revenue. We've also diversified into animation. And look at the film lineup, we have a lot set and locked in place."