industry news
The Latest Industry News for the Exciting World of Production.
Creative Handbook puts together a bi-monthly newsletter featuring up-to-date information on events, news and industry changes.
Add My Email
Radio Show Unlocks Potential of Programmatic Buying

By: NAB
| August 11,2015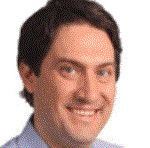 The 2015 Radio Show will feature a must attend General Session on programmatic advertising on Wednesday, September 30 from 4:00-5:30 p.m. entitled "Unlocking Programmatic's Potential." The session will include a three-part discussion, presented by Prohaska Consulting CEO Matt Prohaska, on how radio sellers, buyers and technology companies can best leverage programmatic advertising strategies in today's marketplace. The Radio Show, produced by the National Association of Broadcasters (NAB) and the Radio Advertising Bureau (RAB,) takes place September 30-October 2 in Atlanta.

"Programmatic advertising has the potential to enhance the overall media buying process," said RAB President and CEO Erica Farber. "The perspectives presented in this session will educate and enable attendees to continue to make sound decisions about how and when to incorporate programmatic as part of their company's business strategy."

Prohaska has been contributing to the growth of online advertising since its commercial inception in the early 1990s. He created the online media practice at BBDO in 1994 and later opened CNET's New York sales office. Prohaska has managed six regional and national sales teams, consulted for more than 60 companies and founded four others. In April 2013, Prohaska became the first programmatic advertising director for the "New York Times."

The session will open with an overview of programmatic ad buying and its impact on the media landscape. The second segment will feature local and national buyers and sellers sharing the challenges and opportunities they face related to programmatic advertising inventory and how best to reach targeted audiences. Panelists include Carl Fremont, global chief digital officer, MEC, a GroupM Company; Mark Gray, president, Katz Radio Group; Katie Reid, senior director of Revenue, Cox Media Group; and Tiffany Kirk, senior vice president and managing director - West Coast Investments, Horizon Media.

The final segment will feature representatives from leading advertising tech companies discussing their organization's internal challenges and providing examples of how they plan to leverage programmatic advertising in the future. Panelists include Brian Burdick, executive vice president, Digital and Programmatic, WideOrbit; Mike Dougherty, co-founder and CEO, Jelli; Jeff Haley, president and CEO, Marketron; and Matt O'Grady, executive vice president and managing director, Local Client Service, U.S. Media, Nielsen.