Change Region
California
industry news
The Latest Industry News for the Exciting World of Production.
Creative Handbook puts together a bi-monthly newsletter featuring up-to-date information on events, news and industry changes.
Add My Email
By: Camera Control
| July 15, 2015

Crowds of visitors at this years Cinegear pulled out their smart phones to capture one of the show's most arresting attractions; the sight of the Bolt Hi-Speed Cinebot shooting along track at shockingly fast speeds. Bolt, a motion control arm for shooting with high speed cameras debuted at the show 2 years ago mounted firmly on a heavy steel plate to prevent it shifting position under the high accelerations the system is able to achieve .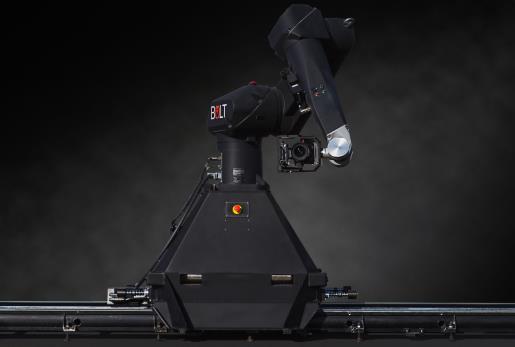 This year the system has mounted on a high speed base freeing it from the limitations of its former fixed status. "Actually this is not the first time we have put the Bolt on track" says Simon Wakley, lead operator at Camera Control, "For a small of shoots we did mount it on our Milo base" One notable use was filming the intense action scenes for the new Fast and Furious - Supercharged ride, which just opened at Universal Studios. "We got some good speeds that way" says Wakley, "but this takes it to a whole new level."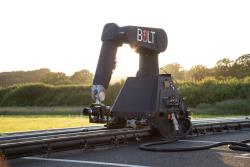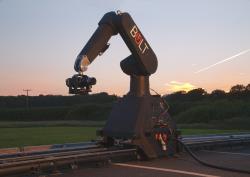 Since its debut Bolt has been used on numerous product and food shoots where directors and creatives want to see meaningful movement when filming at high frame rates that cameras like the phantom allow. It is anticipated that with the system on a track capable of matching the speeds and accelerations of the arm that the system will see more used in filming characters and action.

To demonstrate this capability at the show, the Bolt on track filmed a skateboarder grinding along a rail as the Bolt kept pace with the boarder.

The team at Camera Control are always there to answer your questions and even set-up demonstrations for those interested. Here is our Bolt Reels http://cameracontrol.com/our-work/video-gallery.php?32&1