industry news
The Latest Industry News for the Exciting World of Production.
Creative Handbook puts together a bi-monthly newsletter featuring up-to-date information on events, news and industry changes.
Add My Email
Bidding is Open for the latest auction from Auction Excess!

By: Auction Excess
| July 1, 2015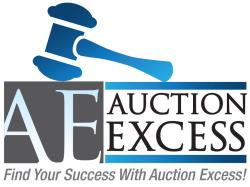 Featuring almost 400 lots of Broadcast A/V gear that is surplus to the ongoing operations from several major industry giants including Fox and NEP, as well as more than 450 lots of Rare & Vintage Audio gear from the private collection of the late Chuck Lewis, the historical sound technician who served as audio supervisor for the Los Angeles Music Center overseeing the Dorothy Chandler Pavilion, Mark Taper Forum, Ahmanson Theatre and Hollywood Bowl for almost 30 years!

This auction is an online-only auction. Bidding is now open and closes on Wednesday 7/8/2015. Lots close every 30 seconds so it is suggested to set "MAX BIDS" to avoid losing your auction!

You can follow this link to online auction:
http://www.bidspotter.com/en-us/auction-catalogues/timed/excess/catalogue-id-auctio2-10005

Highlights include:

Cameras & Accessories:
Sony DXC-D50WS Triax System, Sony EVI-HD7V 1080p Pan/Tilt/Zoom Camera, Panasonic AJ-HPX2700 P2HD Camcorder, Sony DSR-PD150 DVCAM Camcorder, InFocus SPTZ-2 1080p HD Video Conferencing Camera, Fujinon HA13x4.5BERM-M58, Fujinon A13x6.3BERM, 3-Canon PJ20x7.5, 3-Thomson LDK-4503 CCU's, 3-Thomson LDK Studio Viewfinders, 6-Vinten Vector 900 Heads, 2-Sachtler V-20 Hot Pods, Vinten Vision 10, Matthews Mitchell Tripod, 3-Autoscript LED15TFT-P w/Road Cases, 2-Time Square QF1000 1K Follwspot, 8-X-Spot Xtreme Moving Lights,


Storage:
Sony SRW-5500 HDCAM SR-Loaded, Sony SRW-5000 HDCAM SR, Sony HDW-F500 HDCAM, Panasonic AJ-HD3700A HD D5, Panasonic AJ-HD3700H HD D5, 2-Sony MSW-M2100, Sony DSR-2000P PAL DVCAM, 9-Sony DSR-2000/1800/1500/45A, Sony J3 901, Sony DNW-A25, 28-Sony DNW-A75, 6-Sony DNW-A65, 8-Sony DVW-A500/500, DVW-A510, Panasonic AJ-PD950 DVCPro Recorder, Quantity of DVD & CD Players

Display:
9-Panasonic 46" Multitouch LCD Monitor, InFocus 55" Windows/Touchscreen, InFocus 65" Monitor, Mac A1082 Cinema HD Display, 2- Marshall V-R63P-SDI, 2- Marshall V-R82P-SDI, Marshall V-R18P, 2-Barco SLM R12+ DLP Projectors, 3-Panasonic PT-DW7000U DLP Projector, 10-Panasonic Projector Lenses, Marshall 10" Dual Screen Monitor, Apantac Multiviewer

Terminal:
Sony DFS-700 Switcher, Folsom SPR-2000 Switcher, Folsom PS-2001 Switcher, AJA Boxes, Miranda Glue, BUF RM-4000, 2-DPS TBC's, Multiple Leitch 575 & X75's, 2-Sony DSC-1024HD, Harris Videotek VTM-3100, Avocent Boxes, Gefen Extenders, 2-Motorola MC3190 Handheld Computer, Lucid Converters, iMac's, 10-MacPro's, Rohde & Schwarz Oscilloscope & Signal Analyzer and MUCH MORE

Audio:
2- Westlake BBSM-12, Telex WL Intercom System, 16- Wohler Monitor Panels, 2-Tascam 24 Track Recorder, Behringer Mixer, Pioneer PRV-LX1,10-Ashly Dual CH EQ's,

VINTAGE Audio: OVER 450 lots starting at lot 387:

HUNDREDS of RARE TRANSFORMERS by Altec Lansing, RCA, GE, Triad, UTC, DuKane, Perception, Thordarson, Peerless, Thermador, SES, Ampex, White, Sola, Motorola


HUNDREDS of RARE VACUUM TUBES by RCA, DuMont, Sylvania, Heintz & Kaufman, GE, Tung-Sol, Amperex, Mullard, Hytron, CBS, Chatham, Raytheon & Telefunken

4- Sony C-37A Tube Microphones & RCA Ribbon Mics,

3- Fairchild 658 Dynamic Reverberation System,

Reel to Reel's by Crown, Newcomb, Ampex & Sony ,

Phonographs by Califone, Newcomb, Hamilton, Fisher, Improw, Benjamin & Realistic,

Speakers by JBL, Califone Bose, Klipsch, Fisher, Wharfedale, Altec Lansing, EV & Shure,

Amplifiers & PreAmps by: McIntosh, Altec Lansing, DuKane, JBL, Bogen, Monarch, Fisher, McMartin, RCA, Dynaco, Jerrold, Hughey & Phillip, Langevin, Motorola, GE, Symetrix, Shure, BOC and MORE

Drivers, Tweeters & Horns by TAD, JBL, RCA, EV, Wharfedale, University & Racon

Dozens of Tube Tuners, Amplifers, PreAmps & Power Supplies, Receivers, and MORE

Boxes of Original Parts & Components that you just can't buy anywhere else!!!!

There will not be another auction like this one!

Auction Excess is a collaboration of Resource Video and SMC Recyclers. Owners, Dale Storz and Craig Sylvester have over 50 combined years in the asset resale and disposal industry. Their reputation of expertise extends to multiple markets including: Broadcast Video and Audio Gear, Production and Post-Production, Electronics, Computers and Servers. They offer auctions, appraisals, complete studio and industrial liquidations, storage, demolitions and dismantling of all types of facilities as well as licensed disposal of E-Waste.


The Inspection for this Broadcast A-V/Vintage Audio auction will be held Monday 7/6 & Tuesday 7/7 from 10am to 3pm at 4581 Brazil St, Los Angeles, CA 90039.

Contact Auction Excess for private viewing opportunities outside the inspection period. 818-524-9040

Log on to www.AuctionExcess.com to view and bid on this auction. This is an online-only auction.

Bidding is open now and all lots start closing 8am PST Wed 7/8.

Don't miss this rare opportunity!!