industry news
The Latest Industry News for the Exciting World of Production.
Creative Handbook puts together a bi-monthly newsletter featuring up-to-date information on events, news and industry changes.
Add My Email
Step And Repeat LA Is Celebrating The 4th Of July By Offering A Storewide Sale

By: Step And Repeat LA
| June 22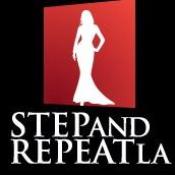 To help celebrate the 4th of July, Step and Repeat LA is offering discounts on all their products, from backdrops to media walls to printed carpets, and more. And as always, ground shipping is free.

In this difficult economic time, it's important to keep people employed and to promote U.S owned businesses. Step and Repeat LA prints all their products in-house at their location in Sunland, CA, purchasing their materials from U.S owned companies. Additionally, it is a Native American owned company.

George Collins is a Native American business owner from Kansas who began sign painting at 14 years of age and has been in the sign making industry for over 30 years.

His daughter, Codi-Rose, who started working for George at a young age, saw the huge demand for a new product called "Step and Repeats" and created a website specifically selling these products. It was a success. More and more clients were ordering step and repeats. Codi-Rose decided to create a spin-off company, Step and Repeat LA, in order to fully embrace this niche and deliver anything and everything having to do with red carpet events. While George still handles the production side of things, Codi-Rose continually works the administrative side to expand the business and further the excellence of the products and services. She loves working in the event industry, making things happen and providing the glitz & glam to Hollywood events and red carpet events around the nation.


With her excellent organizational and administrative skills, she supervises the company's activities so it runs smoothly and is continually producing high-quality products & services.

Step and Repeat LA is a one-stop shop for event planners, providing high-quality step and repeat backdrops and red carpets for many events around the U.S. A step and repeat is a backdrop display that has one or more sponsor logos repeated in a step or diagonal alternating pattern. It is used for photo opportunities. Step and Repeat LA offers free ground shipping and can ship within 24 hours of approval of artwork.