industry news
The Latest Industry News for the Exciting World of Production.
Creative Handbook puts together a bi-monthly newsletter featuring up-to-date information on events, news and industry changes.
Add My Email
By: Line 204
| June 16, 2015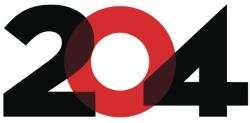 On Friday, June 19th Line 204 will host
an industry-wide launch event to showcase its
newly invigorated production spaces along with
hard-hat tours for a first look at its
brand new 24,000 sq. ft. facility located across the street.

Line 204 Studio Re-Opening Event
1043 Seward Ave., Hollywood, CA 90038
6:00pm - 9:00pm
RSVP: LINE204.COM/RSVP
Under the direction of CEO and founder Alton Butler, Line 204 (
www.line204.com
) is pleased to announce the recent completion of a million+ dollar update to their Hollywood West and East sound stages. Line 204's redesigned complex offers two blackout stages totaling near 14,000 sq. ft. of central Hollywood stage space and 5000 sq. ft. of production office rentals.
On Friday, June 19th, Line 204 is hosting a studio re-launch event at its main stage location at 1043 Seward St., Los Angeles, CA 90038 from 6:00pm - 9:00pm to celebrate the launch of this impressive undertaking.
"After 17 years in business, we can't help but celebrate our new direction. A brand new Hollywood campus for 204's studio and production business, plans to expand our Event business to a 114,000 sq. ft. warehouse topped off with California's new tax incentives, it seems the sky's the limit for us."
says Butler.
The tone of the redesign begins with the company's bold and simplified new logo that introduces you to a new era for the brand with a tagline that reads: Specialty Film & Event Rentals smothered in Southern Hospitality. The design is a delicate balance between modern and bold with southern flare, keeping Butler's bold personality and southern roots at the forefront.
The exterior design, started with the building's smooth coat and color change meant to tie the property with Line 204's new 24,000 sq. ft. state-of-the-art production headquarters being built across the street at 1034 Seward Street Los Angeles, CA, and slated to open September 2015. Hard-hat tours will be conducted to view the new structure, which will comprise of 24,000 sq ft. and feature 204 Skyline, a stunning 8,000 sq ft. of rooftop event and shooting space with unobstructed views of Hollywood.
•A new front entrance and lobby flaunts branding and reclaimed wood details and lighting
•West and East stages went from white to black insulquilt sound proofing
•Latest wireless technology and significantly increased internet bandwidth to ensure reliable and speedy access.
•Installation of energy efficient "silent" air conditioning, allowing continued air during shooting
•Iconic black and white photography of legendary film stars throughout facility
•Brand new VIP "Corral Room" with lounge area and an 80 SF conference table that seats 14+ - perfect for table reads, large meetings, wrap parties and more
•New production lounge, featuring stunning reclaimed wood wall, modern cocktail rounds and mid-century couches
•New exterior gates and building's smooth coat appearance
Line 204, started off as a humble garage-based production rental business has since turned into one of Hollywood's industry leaders for all lines of production, including stages, production supplies, specialty event & lighting rentals and expendables. Throughout the years they have managed to maintain an upstanding industry-wide reputation by serving up clean, modern equipment, "smothered in genuine southern hospitality."
To schedule hard-hat tours or to speak with someone about your production needs call 323.960.0113.
For further information on Line 204, visit
www.line204.com
and follow them on Twitter @Line204Rentals, Instagram @Line204, and Facebook
facebook.com/Line204LLC
.