industry news
The Latest Industry News for the Exciting World of Production.
Creative Handbook puts together a bi-monthly newsletter featuring up-to-date information on events, news and industry changes.
Add My Email
Rolling Rack Series To see the 19" RACK-MOUNTED ELECTRONIC BALLAST please stop by Power Gems's Booth # 123A at this weekend's Cinegear Show.

By: Power Gems
| June 1, 2015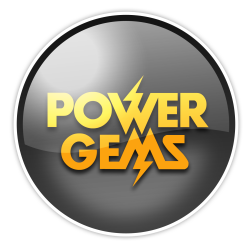 The Rolling Rack Series consists of 19® Rack-Mounted Electronic ballasts tailored to your specification. They are ideal for applications where you need to use a large number of Electronic Ballasts together in one place and you want to get the equipment on site quickly and safely, with the minimum of set-up time.
Typical applications are live broadcast events such as Sports TV presentations, Red-Carpet events, and location filming.

It can be advantageous when the equipment is on set for extended periods of time as it is protected and occupies the minimum amount of space. This can make it an attractive alternative to a host of individual ballasts scattered on the ground where they can be kicked or run over.

The racks come ready for DMX remote control, or can be operated from the front panel. And in terms of cost, this can be a very competitive solution compared to individual ballasts.

The ballasts are easy to slide in or out of the 19® rack and are made using Power Gems® unique modular build so are easy to maintain.


Specifications

Typical Configurations for each 3U high ballast:
®4 x 1800W
®2 x 4000W
®2 x 2500W
®1 x 6000W
Power Factor - >0.98
Dimming - 50-100%
Operating Voltage Range - 190-265V Earth-Fault Protection
Over-Temp Protection
Short-Circuit Protection
Interchangeable Modules - Maximum Ambient Temperature 50®C/122®F
Flicker-Free Light Output
DMX Control Input
Local Controls
Width - 520mm/20.5®
Depth (without covers) - 700mm/28®
Height - 840mm/33®
Height depends on customer configuration, Quoted height is for a 15U rack.

For more info please click the link below:

http://powergems.com/power-gems-attend-cine-gear-2015-to-showcase-ballasts/

POWER GEMS LTD
Unit 1, Fairhills Trade Centre, Fairhills Road, Irlam, Manchester M44 6BA. United Kingdom Tel +44 (0) 161 776 7030

POWER GEMS CORPORATION
7702-1 Balboa Blvd., Van Nuys, California 91406. USA
Tel +1 818 376 1800