industry news
The Latest Industry News for the Exciting World of Production.
Creative Handbook puts together a bi-monthly newsletter featuring up-to-date information on events, news and industry changes.
Add My Email
CHICAGO, THE CITY THAT SHAPED BLUES, JAZZ, SOUL, ROCK AND HIP-HOP, INSPIRES LATEST ALBUM RELEASE FROM THE HIT HOUSE - "OFF THE RECORD: CHICAGO "

By: The Hit House
| April 22, 2015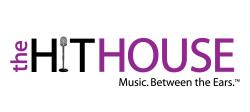 Top music and sound design company The Hit House has just announced the third album in its ®OFF THE RECORD® series,
titled ®OFF THE RECORD: CHICAGO.®

This new album, featuring commercial, edgy, cool, and contemporary music compositions by Scott Miller and William Hunt, pays homage to America®s Windy City. Tracks from ®OFF THE RECORD® releases have already been heard in high profile TV commercials for Porsche, Amazon, DIRECTV, Lexus, and many more.



®When you go off the record, you can say anything you want. In our latest album ®Chicago,® you®ll hear the tough urban edge of the Midwest, but with a touch of class,® says Sally House, Executive Producer at The Hit House. ®The passion of this new music is where the needle hits the vinyl. So take a listen to three sample tracks on SoundCloud. And remember, the next drink®s on us.®

To listen to ®The Empty Bottle,® ®Scofflaw® and ®The Dawson® from the new album on SoundCloud, please go to: https://soundcloud.com/thehithousemusic

About The Hit House:

A premier, multi-award winning, custom music and sound design company in Los Angeles, recent work from The Hit House can be heard in national and global television campaigns for clients such as Netflix, Google, Playstation, Lexus, Jell-O, Porsche, and The Ritz Carlton; and in motion picture campaigns for the upcoming films ®Pan,® ®Spy" and "Ted 2;® and for the recent films ®Godzilla,® ®Big Hero 6,® ®Book of Life,® ®Frozen,® ®Thor: The Dark World® and ®Iron Man 3,® among others.

Hear more at: www.thehithouse.com

And please visit the company®s social media sites:
https://www.facebook.com/thehithousemusic
https://twitter.com/HitHouseMusic
https://www.youtube.com/user/TheHitHouseMusic