industry news
The Latest Industry News for the Exciting World of Production.
Creative Handbook puts together a bi-monthly newsletter featuring up-to-date information on events, news and industry changes.
Add My Email
By: The Hit House
| April 1, 2015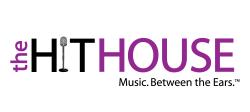 Sally House, Executive Producer and Owner of The Hit House, will be a featured guest panelist on a session entitled ®Soon to be Heard in a Major Motion Picture - Music and Film,® during the 2015 Sync Summit in London on Thursday, April 8th, from 2-3PM.

The session is described as follows: ®Soon to be Heard in a Major Motion Picture: Music and Film ® Composition, Sync and Placement.® The right music can make a scene come alive. This panel will compare and contrast the ways and means by which music supervisors, cinematographers and directors successfully blend together music with cinema.
Joining House on the session will be:

** Jessica Ibgui ® A&R Creative Manager, Budde Music, France
** Valerie Dobbelaere ® Music & Special Projects, Gent Film Fest
** Moderator Mark Frieser ® Chair, Sync Exchange/Sync Summit

ABOUT SYNC SUMMIT:

Sync Summits are high-level, focused networking events held in New York, Hollywood, London and Paris where top music supervisors, heads of music in visual and interactive media (TV, Film, Video Games, Advertising, the Internet and Mobile), label executives, publishers, music libraries, composers, artists, technologists, legal, accounting, brand managers and service providers gather for two days of discussion, networking and dealmaking. Sync Summit consistently attracts the top music supervisors, label, branding, publishing, management, library, media and technology executives as well as composers and artists in the business of music in visual and interactive media. Sync Summit London runs April 7-9. For more info: http://syncsummit.com/londonagenda


ABOUT SALLY HOUSE:

Sally House is Owner and Executive Producer of top LA-based music production company The Hit House. The Hit House is renowned for bringing creativity to each and every project they touch through custom music and sound design. A premier, multi-award winning company in Los Angeles, recent work from The Hit House has been used in national and global television campaigns for major brand clients and blockbuster motion picture campaigns.


Sally brings her vast marketing and branding experience to The Hit House. She started her career in advertising at Ogilvy & Mather, before transitioning to the client side as Director of Marketing for Kenwood USA and VP of Marketing for Clarion Corporation. Sally is responsible for all the ®Between the Ears® stuff at The Hit House.

In her role as leader of The Hit House, Sally initiated the creation of the highly successful FUNNY BONE, OFF THE RECORD, RE:ACTION, and SPHERES production music libraries. Tracks from these libraries have been used in a long list of movie trailers, television shows, and commercials.

During the past two years, Sally and The Hit House have also been featured in numerous entertainment and music industry media outlets, including AdWeek, SHOOT, Pro Sound News, Variety, POST, PostPerspective, MIX Magazine, Creative Planet, Digital Pro Sound, Creative Cow, Trailer Music Vibe, Music Supervision Central, and many others. In addition, Sally is a noted panelist and guest speaker, and has appeared at such industry gatherings as the Sync Summits in Los Angeles and London, NAMM, the Music Business Association, and others.

ABOUT THE HIT HOUSE:

A premier, multi-award winning, custom music and sound design company in Los Angeles, recent work from The Hit House has also been used in national and global television campaigns for clients such as Netflix, Google, Playstation, Lexus, Jell-O, Porsche, and The Ritz Carlton; in motion picture campaigns for the upcoming films ®Pan" and "Ted 2;® and for the recent films ®Godzilla,® ®Big Hero 6,® ®Book of Life,® ®Frozen,® ®Thor: The Dark World® and ®Iron Man 3,® among others.

Hear more at: www.thehithouse.com

And please visit the company®s social media sites:
https://www.facebook.com/thehithousemusic
https://twitter.com/HitHouseMusic
https://www.youtube.com/user/TheHitHouseMusic