industry news
The Latest Industry News for the Exciting World of Production.
Creative Handbook puts together a bi-monthly newsletter featuring up-to-date information on events, news and industry changes.
Add My Email
By: Auction Excess
| March 17, 2015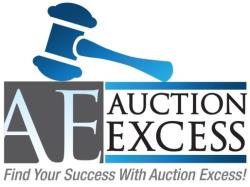 Auction Excess is pleased to announce our upcoming auction with will include B-Stock & Open Box Surplus from Band Pro Film & Digital, Lease returns from Major Projector Manufacturer as well as excess gear to ongoing operations of HD Mobile Media, Varuna Entertainment, New Wave Entertainment and Prominent A/V Companies!

The auction will be an online-only auction. Bidding opens on Friday 3/20 and closes on Wednesday 3/25/2015.

There will be over 400 lots ranging from Production to Post-Production to A/V.

You will be able to bid on Panasonic and Sony HD cameras, SD Camera Chains as well as Fujinon HD Lenses, a Zeiss Prime Lens and camera support gear. Lighting by Lightpanels and Lowel. Media Recording consisting of most formats like: HDCAM, HD D5, HVR, Digi-Beta, DVCAM, U-Matic SP as well as file based media like: AJA Ki Pro, Gemini and Firestore.


Audio consists of more than 16-JBL EON 10 Speakers, multiple Mackie mixers, DAT Recorders, Clearcom Matrix, RTS Telex, Wohler, Hafler, Tascam, DBX, Lectrosonics and more

Loads of high end monitors including Astro 5®, Marshall 7®, NEC 46® Touchscreen, NEC 60® Plasma, Pioneer 50® Plasma, Samsung 50® Plasma, Panasonic 65® Plasma. All large A/V monitors have custom shipping cases.

There are even more than 100 projectors by Barco, Christie, Eiki, Kodak, Navitar and InFocus and a dozen projection screens with stands and dress kits in various sizes.


Terminal and Post-Production items like a Sony DVS-7200 Switcher Suite, BVE-9100 Edit System, items by Evertz, Miranda, Snell & Wilcox, AVID, Lucid, Digital Vision, Folsom, too many to list.

You could say there is something for everyone at this auction!

Auction Excess is a collaboration of Resource Video and SMC recyclers. Owners, Dale Storz and Craig Sylvester have over 50 combined years in the asset resale and disposal industry. Their reputation of expertise extends to multiple markets including: Broadcast Video and Audio Gear, Production and Post-Production, Electronics, Computers and Servers. They offer auctions, appraisals, complete studio and industrial liquidations, storage, demolitions and dismantling of all types of facilities as well as licensed disposal of E-Waste.


The Inspection for the Broadcast Audio Video auction will be held 3/23 & 3/24 from 10am to 3pm at 4581 Brazil St, Los Angeles, CA 90039.

Contact Auction Excess for private viewing opportunities outside the inspection period. 818-524-9040

Log on to www.AuctionExcess.com to view and bid on this auction. This is an online-only auction.

Bidding opens 9am Friday 3/20 and all lots start closing 8am PST Wed 8/25.

Don®t miss this opportunity!!