industry news
The Latest Industry News for the Exciting World of Production.
Creative Handbook puts together a bi-monthly newsletter featuring up-to-date information on events, news and industry changes.
Add My Email
USITT Accepting Applications for Board Mentorships

By: USITT
| March 2, 2015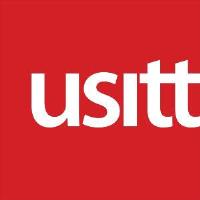 Young professionals and students interested in non-profit arts administration can gain valuable experience through USITT®s Board Mentorship program.

USITT is accepting applications through April 28 for the third round of the program, which will select two students or young professionals to be involved in and learn from USITT®s 32-member Board of Directors for the July1, 2015 ® June 30, 2016 fiscal year.

Mentees get to serve on a board committee or project and as non-voting board members. They receive one year®s free membership in USITT, participate in the 2015 board retreat in Salt Lake City, Utah, and get free registration, travel, and housing for USITT 2016 in Salt Lake City.

You do not need to be a member to apply. Apply here.

The two mentees selected will have access to USITT board information and participate in three electronic board meetings and two in-person meetings. They also will work with and be mentored by members of the award-winning board of dedicated entertainment technology professionals.

USITT estimates the value of the free membership and trips to the board retreat and Conference at $3,500 ® but the experience? Priceless.


Meet 2014-15 board mentees Debra Sherer and Mary Jean Sedlock here.

USITT, the United States Institute for Theatre Technology, is the national non-profit serving the performing arts design and technology community. Its mission is to provide life-long, year-round learning experiences to its members and promote and nurture the entertainment technology industry. Visit www.usitt.org to learn more.

USITT®s biggest event, the 2015 Annual Conference & Stage Expo, will be held March 18-21 at Cincinnati®s Duke Energy Convention Center. More than 5,000 people are expected to attend for 275 educational sessions and 280 exhibitors of entertainment products and services. For more on the show, visit www.usittshow.org.