industry news
The Latest Industry News for the Exciting World of Production.
Creative Handbook puts together a bi-monthly newsletter featuring up-to-date information on events, news and industry changes.
Add My Email
By: USITT
| January 29, 2015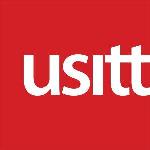 Terrence Spivey, artistic director of Cleveland®s Karamu House, the nation®s oldest black theatre, will help USITT promote diversity in theatre at USITT 2015 in Cincinnati in March.

As keynote speaker for the March 18-21 Conference at the Duke Energy Convention Center, Spivey will deliver his take on August Wilson®s 1996 The Ground on Which I Stand address, he said. Wilson, the late Pulitzer Prize-winning playwright, made his historic speech to the Theatre Communications Group two decades ago, calling on black theatre to honor black culture as its own genre rather than cater to white audiences.

Spivey has titled his speech The Ground on Which WE Stand because he sees the arts as ®the ground on which we all stand.® He said he is excited to share in USITT®s efforts to increase opportunities for underrepresented groups in technical theatre and promote diversity and equity in the backstage industry.


Besides his keynote, he®ll participate in a special USITT panel, Creating the Mosaic: Diversity in Theatre on March 18, and in USITT®s People of Color Networking Project forum at the Conference. Register for USITT 2015 by Feb. 5 for the lower rate here.

Spivey said he is inspired by August Wilson®s famous address, which sparked controversy with some of its separatist themes. Unlike Wilson, he isn®t opposed to multi-cultural casting; He studied and performed mainstream plays as well as black theatre in college at Prairie View A & M in Texas. He said his Prairie View mentors, Dr. Ted Shine and Prof. C. Lee Turner, were influenced by Karamu House and Shine served a two-year fellowship there.

While Wilson said the ground he stood on was pioneered by Marcus Garvey and Elijah Muhammad, Spivey said his ground includes Dr. Martin Luther King Jr. and his teachers who viewed theatre as a uniting force. At the same time, he notes the irony that large mainstream theatres can produce black works with ®diversity® grants that black theatres don®t get because ®that®s who we already are.®

He said he hopes to inspire more young people of color to pursue the many career opportunities in technical theatre. Karamu House®s rich 100-year history includes many examples of actors pitching in to paint sets or pull the curtain for lack of stage crew, he said. ®What we can do is shine a light on the impact of the creative team, and develop not just black actors, but the people behind the scenes,® he said.

USITT Management Commissioner David Stewart, chair of the People of Color Networking Project, said he is thrilled to have Spivey on a diversity panel to include TCG Executive Director Teresa Eyring, winner of USITT®s 2015 Distinguished Achievement Award in Management and a leading proponent of diversity in theatre.

Spivey®s keynote opens the Conference at 9:30 a.m. Wed., March 18, and the Mosaic session is at 4:30 p.m. that day. The People of Color Networking Project is Wednesday at 2:30 p.m. Other diversity sessions include a Queer Nation Roundtable on Thurs., March 19, and a Women in Theatre Roundtable on Fri., March 20.

Over 200 educational sessions are offered at the Conference, which brings 5,000 people and 260-plus exhibitors together for networking, information, inspiration, and recognition for technical theatre. For information on USITT 2015, visit www.usittshow.org.

USITT, the United States Institute for Theatre Technology, is the national non-profit serving the backstage community. USITT provides year-round education, resourcing, and promotion of live entertainment design and technology. For more on USITT, visit www.usitt.org.