industry news
The Latest Industry News for the Exciting World of Production.
Creative Handbook puts together a bi-monthly newsletter featuring up-to-date information on events, news and industry changes.
Add My Email
By: Cogswell College
| January 12, 2015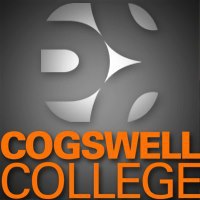 Cogswell College, a leading educational institution offering a unique curriculum fusing Digital Art, Engineering and Entrepreneurship, will serve as one of the international hosts of the 2015 Global Game Jam (GGJ) Event (January 23-25) at its campus in Silicon Valley. Cogswell has been hosting GGJ since 2009, and is one of the original sites to host this unique event in the Bay Area.

To register for the Cogswell-hosted event, please see: http://www.cogswell.edu/ggj2015

The goal behind the annual Global Game Jam (GGJ) is for people from all walks of life to come together and make a video game, or non-digital game like a board game or card game, during one single weekend. Participants rapidly prototype game designs and inject new ideas to help grow the game industry. GGJ asks participants to create a game from beginning to end in a prescribed time (maximum of 48 hours). The brief time span is meant to help encourage creative thinking, always resulting in small but innovative and experimental games.



Regarding the event, Albert Chen, Cogswell®s Assistant Professor, Game Design & Development, said, ®The Global Game Jam hosted at Cogswell College exemplifies what Silicon Valley is all about. Within 48 hours, students, alumni, professionals and hobbyists will converge in the spirit of Hewlett & Packard and Jobs & Wozniak, to turn ideas into innovative game prototypes and future game startups. Our students will have another great opportunity by which to learn the value of doing and creating.®


Run by a small international team of volunteers, the annual GGJ is the world's largest game jam (game creation) event, and takes place around the world at numerous physical locations simultaneously. GGJ is the outgrowth of an idea that in today®s heavily connected world, people can still come together, be creative, share experiences, and express themselves in a multitude of ways by using video games. The weekend stirs a global creative buzz in games, while at the same time exploring the process of development, be it programming, iterative design, narrative exploration or artistic expression. GGJ is condensed into a 48- hour development cycle, and encourages people from diverse backgrounds to participate and contribute to this global spread of game development and creativity.



The structure of each Global Game Jam begins when people gather on a Friday late afternoon, watch a short video keynote with advice from leading game developers, and then receive a ®secret theme.® All physical locations that participate in each GGJ event, worldwide, are then challenged to create brand new games based on that same theme. These games are to be completed by the following Sunday afternoon.

ABOUT GLOBAL GAME JAM:
The brainchild of Susan Gold in collaboration with Gorm Lai and Ian Schreiber, the Global Game Jam (GGJ) was founded in 2008, inspired by the many game jams before it, such as the Indie Game Jam, Ludum Dare and Nordic Game Jam. GGJ was a project of the International Game Developer's Association (IGDA) from 2009-2012. Starting with GGJ 2013, the event has been managed by Global Game Jam, Inc.

The 1st annual Global Game Jam was held in 2009 to much critical acclaim and success. With over 1600 participants in 23 countries, and a theme of "As long as we have each other, we will never run out of problems," the GGJ produced 370 games. In 2010, the number of participants increased to over 4300 with 900 finished games on the theme of "Deception.® GGJ participants worldwide have continued to dramatically increase in numbers during each subsequent year of this unique event.

GGJ is a volunteer-run organization, built upon the very hard work of its leadership, site organizers, and participants. For more information, please visit: http://globalgamejam.org/about

ABOUT COGSWELL COLLEGE:
Designed as a ®fiercely collaborative, living laboratory,® Cogswell College is located in the heart of the legendary Silicon Valley in Sunnyvale, California. The school is a WASC accredited, four-year institution of higher education with a specialized curriculum that fuses digital arts, audio technology, game design, engineering and entrepreneurship.
Numerous alumni of Cogswell College have secured prominent positions within the entertainment, videogame, technology, computer, animation, and motion graphics industries throughout California and beyond. Several of these alumni have established careers with such high profile companies as Activision, DreamWorks Animation, Disney, Electronic Arts, Pixar, and Microsoft Game Studio. Many other alumni have launched their own creative ventures.
Recent Cogswell alumni were members of the Academy Award-winning production teams which worked on the blockbuster films ®Frozen® and ®Life of Pi.® Some of the other well-known consumer projects to which Cogswell alumni have contributed include the feature films ®The Boxtrolls® and ®The Avengers,® and the popular videogames ®Call of Duty: Advanced Warfare,® ®Halo 4® and ®Battlefield Hardline.®
Additionally, animated short films conceived and produced by Cogswell students have gone on to win prestigious awards, including those presented by the California International Animation Festival, the Colorado Film Festival, the Oregon Film Festival, the Miami Film Festival, the Philadelphia Film & Animation Festival, the San Jose Short Film Festival, and Canada®s International Film Festival.
Cogswell College is located at 1175 Bordeaux Drive, Sunnyvale, California, 94089. For more information, please call 1-800-264-7955 or visit: http://www.cogswell.edu/