industry news
The Latest Industry News for the Exciting World of Production.
Creative Handbook puts together a bi-monthly newsletter featuring up-to-date information on events, news and industry changes.
Add My Email
SPECIAL PANEL GETTING YOUR MUSIC INTO FILM AND TV TO BE PRESENTED BY ASBURY PR AGENCY ON JANUARY 22 DURING NAMM 2015 CONVENTION

By: Asbury PR Agency, Inc.
| January 12, 2015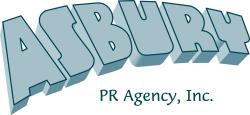 A special panel entitled "Getting Your Music into Film and TV" will be presented on Thursday, Jan 22nd, in conjunction with the NAMM 2015 Convention at the Anaheim Convention Center in Anaheim, CA. The Asbury PR Agency of Beverly Hills is the producer of this special panel, which is being presented as part of NAMM's "Hot Zone" educational sessions.

For more info on this session, which will be held at the Anaheim Convention Center's "Forum Room" 203 A-B, please see: http://www.namm.org/thenammshow/2015/hot-zone/getting-your-music-film-and-tv

The session brief for "Getting Your Music into Film and TV" is as follows: Have you ever wondered how to go about getting your original music or song placed within a movie trailer, TV show or TV commercial? Join this panel of industry experts as they lead musicians and their managers through the world of music placements for entertainment and advertising campaigns. The session will discuss how to interact with music supervisors and how to pitch your music to top film trailers houses and ad agencies, as well as how to get your music heard by music publishers and third party licensing companies.

Speakers appearing on the special panel include:




Sally House is Owner and Executive Producer of top LA-based music production company The Hit House. The Hit House is renowned for bringing creativity to each and every project they touch through custom music and sound design. Their recent work has been used in national and global television campaigns for brands such as Netflix, Google, Playstation, Lexus, Jell-O, Porsche, and The Ritz Carlton; in motion picture campaigns for the upcoming films "The Longest Ride" and "Pan;" and for the recent films "Godzilla," "Big Hero 6," "Book of Life," "Frozen," "Thor: The Dark World," and "Iron Man 3," among others.

Sally brings her vast marketing and branding experience to The Hit House. She started her career in advertising at Ogilvy & Mather, before transitioning to the client side as Director of Marketing for Kenwood USA and VP of Marketing for Clarion Corporation. In her role leading The Hit House, Sally initiated the creation of the highly successful FUNNY BONE, OFF THE RECORD, RE:ACTION, and SPHERES production music libraries. Tracks from these libraries have been used in a long list of movie trailers, television shows, and commercials. Sally is responsible for all the "Between the Ears" stuff at The Hit House. See: www.thehithouse.com



Bob Kaminsky is Executive Vice President/Co-Owner with Riptide Music Group, an LA-based "sync-flavored" global publishing administration company with services that include the worldwide synchronization of music for advertising, movie trailers, television, film and videogames. He served as Director of A&R at A&M Records for a number of years and went on to produce over 300 episodes of the legendary radio concert programs The King Biscuit Flower Hour and The Silver Eagle Cross Country Music Show recording and broadcasting The Rolling Stones, The Police, The Who, Bonnie Raitt, The Police, Loretta Lynn, Meryl Haggard, Waylon Jennings, Reba McIntire, George Strait and George Jones among many others. He co-produced the Grammy nominated comedy albums Bette Midler's "Mud Will Be Flung Tonight", and Bob Newhart's "Off The Record".
As a producer/writer of over 100 hours of primetime television specials, his credits include The Grammy Awards, The Montreal Comedy Festival and Farm Aid. He is a co-creator and an executive producer of The Library of Congress Gershwin Prize for Popular Song, (PBS). The award has been presented by President Barack Obama in the East Room of The White House. Prior recipients have been Paul Simon, Stevie Wonder, Paul McCartney, Carole King, Burt Bacharach & Hal David. Bob is also a creator and an executive producer of The Kennedy Center Mark Twain Prize for American Humor (PBS), now in its' 16th year. Honorees have been Richard Pryor, Jonathan Winters, Carl Reiner, Whoopi Goldberg, Bob Newhart, Lily Tomlin, and most recently Jay Leno. Bob is a life long guitar player and a member of The Writers Guild, The Directors Guild, The Television Academy, and AIMP. Please see: www.riptidemusic.com



Shauna Krikorian is the Co-Founder of MediaHorse, a music marketing and licensing firm that specializes in the creation and placement of music in TV shows, trailers, films and advertising campaigns. Recent MediaHorse film advertising campaigns include "Jupiter Ascending," Horrible Bosses 2," "The Crossing," "The Amazing Spider-Man 2," "Captain America: The Winter Soldier," "The Hunger Games: Catching Fire," "Transcendence" and "Wolverine." Some recent MediaHorse TV placements include "Orange Is the New Black," "Shameless," "Marco Polo," "Madam Secretary," "Legends" "Neighbors" and "Teen Wolf." Shauna also consults for various music publishers on non-traditional marketing strategies and practices.

Prior to co-founding MediaHorse in 2010, she worked as the Vice President of Creative for Opus 1 Music overseeing all licensing and creative initiatives for its catalogues. In 2006 she was named Director of Film and TV Licensing for 615 Music where she played a leading role in the development of the "Scoring Stage" series, which became widely prominent in the film advertising market. Shauna began her career as a college radio DJ and went on to become a music journalist, interviewing hundreds of major label artists for various media. She successfully crossed over into management and touring, working in different capacities with acts including Paul Anka, Rod Stewart, Steve Tyrell, Burt Bacharach, Carly Simon and Art Garfunkel. See www.mediahorse.net



Bob Mair is the CEO, Owner, and Founder of Chatsworth, CA-based Black Toast Music. A noted musician/composer/producer, Mair, in 1990, founded Black Toast Music - currently celebrating its 25th year in business - as a leading independent music publisher/production music library and record label. Since its launch, the company has placed music in hundreds of television series, including such hits as "Homeland," "The Good Wife," "Modern Family," "New Girl," "Girls," "The Walking Dead," "Shameless," "Sons of Anarchy," "True Blood," "Dexter," "Madam Secretary," "Treme," "The Wire" and many others.

Black Toast also supplies music to TV specials and TV movies; dozens of high profile motion pictures, including "Neighbors," "American Reunion," "Dumb And Dumber To;" videogames such as "Dance Dance Revolution" for Konami; and Internet and national advertising campaigns for numerous major brands. In 2011, "Black Toast Records" was launched as a new label within the company, in response to the overwhelming demand from fans that enjoyed Black Toast music in various films and TV shows. The label allows those fans the means by which to find, listen, and buy the latest releases from dozens of the great indie artists and singer/songwriters whose music Black Toast has placed in hit TV series, ads and motion pictures. Please see: www.blacktoastmusic.com




Rich Goldman is founder and President of RipTide Music Group, a leading music synchronization, publishing and administration company in Los Angeles formed in early 2014 by the merger of RipTide Music and pigFACTORY. He is also President of Pacifica Music, a modern genre production music library. A lifelong musician, Rich has amassed a broad range of industry credits as a producer, composer, sound designer, and recording studio operator.

Rich oversees Riptide and Pacifica's representation of the works of hundreds of composers, Indie-bands, singer-songwriters and labels with solid success in licensing for TV, trailers, films, games and advertising. He also has the good fortune of performing music with his wife and two children. RipTide's credits range from the movie trailers of "Transformers 4,""Spider-Man 2," "Noah," "Wolf Of Wall Street;" TV shows "Defiance," "Revenge," "The Good Wife;" video games "Call Of Duty: Black Ops,""God Of War;" films "Edge Of Tomorrow," "Walking With Dinosaurs," "Despicable Me 2;" and commercials for "Tresemme," "Miller Lite," "BMW" and "Apple." Please see: www.riptidemusic.com

ABOUT NAMM:
Namm's mission is to strengthen the music products industry and promote the pleasures and benefits of making music. Please see: https://www.namm.org/thenammshow/2015

ABOUT THE ASBURY PR AGENCY:
Based in Beverly Hills, CA, The Asbury PR Agency is a full-service public relations, publicity, and promotional marketing company specializing in all facets of the entertainment, media, and digital industries. Founded by Dan Harary, Asbury PR represents indie films, TV shows, production and post production companies, music production houses, movie and television marketing companies, visual effects/animation/motion graphics companies, new digital technologies, commercial producers, and live performers. Please see: www.asburypr.com