industry news
The Latest Industry News for the Exciting World of Production.
Creative Handbook puts together a bi-monthly newsletter featuring up-to-date information on events, news and industry changes.
Add My Email
New Talent Management Firm Opens in New York and Los Angeles

By: Blake Talent
| December 16, 2014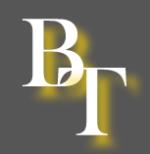 Veteran entertainment attorney announces today the opening of a new Talent Management Firm with offices in Los Angeles and New York. Brandon Blake, who has represents Academy Award, Emmy Award, and Grammy Award recognized producers, directors and artists and has negotiated major motion picture distribution deals for 15 years, said talent management was a natural direction for his practice.

®For 15 years I have been helping filmmakers and television producers make deals, bringing together clients to get projects financed and shot, so talent management is really a continuation of this evolution towards entertainment deal making, such as my work with Lionsgate Films,® said Mr. Blake from his Century City office yesterday. Mr. Blake is referring to his recent feature film ®The Presence,® which he produced with Oscar winner Mira Sorvino and Dan Myrick, the creator of ®The Blair Witch Project®.



Joining Mr. Blake will be Alex Moreno, a media and talent management professional, who has already worked on shows like "Fosters", "Modern Family", "Silicon Valley", "Glee", and the new "State of Affairs" in a number of capacities.

Film and television directors, writers, producers and on-screen talent are invited to contact the New York location at 45 Rockefeller Plaza, in the center of Manhattan's Rockefeller Center and next door to NBC Studios, or the Los Angeles office at 1801 Century Park Plaza, on the same street with Sony Pictures and Twentieth Century Fox.

Website: www.blaketalent.com