industry news
The Latest Industry News for the Exciting World of Production.
Creative Handbook puts together a bi-monthly newsletter featuring up-to-date information on events, news and industry changes.
Add My Email
By: Cogswell College
| December 4, 2014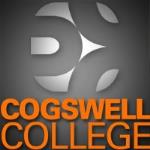 Cogswell College, a leading educational institution based in the heart of Silicon Valley offering a unique, project-based curriculum fusing Digital Art, Engineering and Entrepreneurship, has revitalized the school®s Masters Degree program in Entrepreneurship & Innovation. Concurrently, noted entrepreneur Shawn Sadowski has been named Cogswell®s ®Entrepreneur in Residence,® after Sadowski worked closely with the Cogswell faculty on the Masters program, set to be launched online in January 2015. The announcements were made today by Dr. Deborah Snyder, President and Chief Academic Officer of the school.

Cogswell is one of only a handful of colleges and universities in the U.S. offering an advanced degree in Entrepreneurship and Innovation. With the addition of Sadowski to the school®s faculty roster, Cogswell becomes uniquely positioned to provide an immersive learning experience, by capitalizing on his years of start-up experience and insight from having interviewed hundreds of entrepreneurs across the United States.


Enrollment in Cogswell®s Masters Degree program in Entrepreneurship & Innovation will be limited to a cohort of 25 students for the Spring 2015 semester, beginning January 20. Interested prospective students should call (855) 361-5930 or visit
http://www.cogswell.edu/entrepreneurship/masters.html
to apply, while space is still available.
The maiden voyage of this program began as a campus-based program during Fall 2012, with students graduating in Spring 2014. Under Sadowski®s leadership, the program will now be offered exclusively online. ®By offering this program online, it eliminates all borders and allows students from anywhere around the world to participate in this truly one-of-a-kind Silicon Valley experience. These students will then have the ability to apply this invaluable experience to their own ecosystems,® Sadowski says.
Sadowski made national headlines during the summer of 2014, when he and two colleagues rode bicycles from the west coast of Oregon to the east coast of Virginia to meet with and document the stories of 100 entrepreneurs in 100 different U.S. cities. Much like Sadowski®s cross-country tour, Cogswell®s MA program provides opportunities for students to cultivate and vet their own business ideas by engaging and interacting with real world entrepreneurs. Cogswell students will have the ability to build their own networks of industry professionals, and learn from established business builders who have already paved their way to entrepreneurial success.
The Cogswell MA program has been developed to help students apply entrepreneurial principles and innovative decision-making both in and outside of existing organizations. Many people dream of ®firing® their boss and owning their own thriving business. Others want to be more innovative and empowered in their current line of work - or learn skills that will add value to their current employer. This program allows for that flexibility in expanding each student®s careers goals. A Cogswell MA Degree in Entrepreneurship & Innovation, less costly than one might think, is designed to help students develop the qualities and skill sets of successful entrepreneurs, and to directly apply those qualities and skills to achieving their career aspirations.
Said Dr. Snyder, ®The Cogswell Master®s Degree program in Entrepreneurship & Innovation is a truly unique and highly interactive one. The program offers students the opportunity to learn and practice concepts necessary to helping them accomplish their career dreams. It provides additional tools to the graduate®s professional tool kit. Our curriculum is designed to motivate students to go out into the ®field,® meet and interview entrepreneurs from a variety of fields, and discover how entrepreneurs ®do what they do® to make companies successful. In addition to approaching local entrepreneurs, developing relationships, and learning by their example, students will also get a better understanding of how they, themselves, fit into their entrepreneurial ecosystems. Ours is a soup-to-nuts program, one that is certain to help our students plot the course to their own career destinies.®
ABOUT SHAWN SADOWSKI:
Shawn Sadowski is the co-founder and CEO of My New Enterprise. He has extensive experience as a successful entrepreneur and business consultant, and during the Summer of 2014, embarked on the adventure of a lifetime, as he and two colleagues traveled by bike from the west coast of Oregon to the east coast of Virginia to interview successful entrepreneurs across the country. The trio passed through 100 cities, interviewing 100 entrepreneurs to film and document their stories.
In addition to My New Enterprise, Sadowski has built two companies and sold them to top leaders in the Transportation and Logistics Industry. He has directed business plan competitions and advised countless entrepreneurs on launching and growing successful ventures. He has held faculty positions at Utah State University in the areas of New Venture Development and New Venture Management. In addition, Sadowski has consulted with numerous small businesses to create strategic execution plans for business expansion and growth.
Sadowski has helped create performance-training systems for corporations, small businesses, and direct sales companies. He is deeply passionate about entrepreneurship and helping others build and grow thriving companies. Sadowski received a BS Degree in Accounting and an MBA from Westminster College.
ABOUT COGSWELL COLLEGE:
Designed as a ®fiercely collaborative, living laboratory,® Cogswell College is located in the heart of the legendary Silicon Valley in Sunnyvale, California. The school is a WASC accredited, four-year institution of higher education with a specialized curriculum that fuses digital arts, audio technology, game design, engineering and entrepreneurship.
Numerous alumni of Cogswell College have secured prominent positions within the entertainment, videogame, technology, computer, animation, and motion graphics industries throughout California and beyond. Several of these alumni have established careers with such high profile companies as Activision, DreamWorks Animation, Disney, Electronic Arts, Pixar, and Microsoft Game Studio. Many other alumni have launched their own creative ventures.
Recent Cogswell alumni were members of the Academy Award-winning production teams which worked on the blockbuster films ®Frozen® and ®Life of Pi.® Some of the other well-known consumer projects to which Cogswell alumni have contributed include the feature films ®The Boxtrolls® and ®The Avengers,® and the popular videogames ®Call of Duty: Advanced Warfare,® ®Halo 4® and ®Battlefield Hardline.®
Additionally, animated short films conceived and produced by Cogswell students have gone on to win prestigious awards, including those presented by the California International Animation Festival, the Colorado Film Festival, the Oregon Film Festival, the Miami Film Festival, the Philadelphia Film & Animation Festival, the San Jose Short Film Festival, and Canada®s International Film Festival.
Cogswell College is located at 1175 Bordeaux Drive, Sunnyvale, California, 94089. For more information, please call 1-800-264-7955 or visit:
http://www.cogswell.edu/