industry news
The Latest Industry News for the Exciting World of Production.
Creative Handbook puts together a bi-monthly newsletter featuring up-to-date information on events, news and industry changes.
Add My Email
By: Auction Excess
| December 2, 2014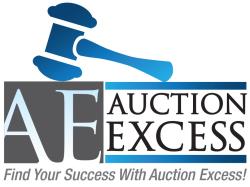 Auction Excess is pleased to announce our upcoming auction with the complete assets of Film Technology Company, Inc. The auction will be an online-only auction. Bidding opens on Friday 12/5 and closes on Wednesday 12/10/2014.
After 40 years as the standard in the business, Film Technology Company, Inc. is closing its door.

EVERYTHING FILM, LEGACY VIDEO, A-Z AUDIO, VINTAGE COLLECTIBLES & PROPS

Known for their work in Film Restoration, Preservation, Evaluation as well as Film to Video Transfers, Video to Video transfers, Sound Transfers and Sound Restoration, the range of equipment available is extraordinary.

You will find current equipment as well as legacy, vintage and a large selection of collectibles dating back to the early 1900®s as well as one of a kind items. This is a rare opportunity.

Bidding Opens Friday December 5, 2014 at 9am PST and closing starts on Wednesday December 10, 2014 at 8am PST. This is an online only auction.

Inspection will be on Friday December 5, 2014 from 10am -3pm at FTC location:
726 N. Cole Ave., Hollywood, CA 90038


Vintage Film Cameras & Collectibles: Nagra Ampex VPR-5 -1" Portable Type C Videotape Recorder w/2 Channels of Audio, Webster Chicago Model 80 Wire Recorder w/Mic, Auricon Model NR Sound-On-Film Recording Amplifier, Ampro Precision Projector, Mitchell Mark II 11E-2247 Variable Speed Camera, Mitchell BNC & NC Camera, Mitchell Matteboxes, Mags & Motors, Eastman Kodak CINE-Kodak 16mm Camera-The Cine-Kodak was the first 16mm camera introduced to the world in 1923, International Projector Corp Simplex 16mm Pockette Movie Camera - 1930's Vintage, Beaulieu 2008S Super 8 Film Camera, Auricon Pro 600 16mm Camera, Nikon MF-1 35mm Still Camera, Keystone A-3 16mm Camera, Auricon CM-72 CineVoice 16mm Sound-On-Film Camera ®Kinescope, Paillard Bolex H 8 8mm Camera-Vintage, Box of Vintage Vacuum Tubes, Acme Vistavision 35mm Camera, B&L Bausch Lomb 35/40/50/75/100mm Lenses for CinemaScope Camera Series E w/Mattebox, Kodak Wratten 3" Filter Kit in Wooden Case, Mole Richardson Light Kit w/2- Mickey Moles & 2-1K Nook Lights, Birns & Sawyer Porta-Jib Traveller


Film Restoration/Evaluation Gear/Transfer/Projectors: RCA Film Chain w/TP15 Multiplexer & TK28 Camera, Bremson Film Color Analyzer 16/35mm, Houston Fearless B&W Super-Lab Film Processor - Works for 16/35mm, BHP Panel Film Printer 16/35mm Fim , Hazeltine 16/35mm Color Film Analyzer, Bell & Howell Model # 6101CS Model C 16mm Printer w/Power Supply & Light Queing System, MSM 35mm Printer-Vintage , Research Products 16 & 35mm Optical Printer, Bell & Howell Hi-Speed Tape Reader for B&H Type C Printers, Film Detector FD203 Film Grain Reducer, Quincy Lab 12-140 Incubator, Bell & Howell Model D 35mm Printer w/Spare 35/32 Head , Perforator for 8, Double 8 & 16mm Film, Film Rewind Tables-Loaded with Accessories, RCA PM-86 SLR 16/35mm Mag Recorder Player, Magnetic Audio Film Recorder, Westrex 1417 Magnetic Film Reproducer, 35mm Optical Sound Reproducer, Westrex ST6000 Master Magnetic Recorder, Sondor OMA3 Magnetic Film Recorder, WRE 350-F Optical Film Recorder 16/35mm, Hollywood Film 35mm Technicolor Sequential Film Synchronizer, Ediquip 600RL Sound Reader, Maier-Hancock 1635 16/35mm Portable Hot Splicer, Custom 16/35mm Shrinkage Gauge, Norelco FP20 35mm Projector w/Strong Super Lume-X Lamp Houses, Elmo CX550 Xenon 16mm Projector, DuKane 576-85 35mm Projector, Rank Cintel Ursa w/ Upgrade, Bosch FDL-60 Telecine, daVinci Color Corrector


Legacy Video including 1st series recorders: Ampex AVR-2 2" Quad Video Tape Recorder (Heads recently rebuilt by Videomagnetics), Sony AV-8650 Solid State 1/2" Sony-Matic Electronic Editing Videocorder, Sony AV-3600 1/2" Videocorder B&W Record & Playback, Sony AV-8600 1/2" Videocorder Color Record & Playback, Sony CV-2000 / TCV-2010 1/2" Reel to Reel Videocorder- World's 1st Domestic Video Recorder, Ampex VR7800 Type A 1" Recorder, Hitachi HR-230 1 " Recorder, Ampex VPR-300 D2 Recorder PAL/NTSC, Sony DVR-2100 's D1 Machine, Sony DVR-10 D2 Recorder, BTS DCR-20N D2 Recorder, Ampex DCT-700D Digital Component Tape Drive Recorder, Sony BVU-950 U-Matic SP Recorder, Sony DVW-A500 Digi-Beta Recorder, Sony DVW-2000 Digi-Beta Recorder. Loads of DA®s, PatchBays, Generators, Switchers, Video Glue.


Audio: Nachhall-Erzeugungsgerat EMT-140 Analog Reverb Chamber (Originally from CBS NY Recording Studios then moved to Oceanway Recording Studio in Hollwood, SSL Digital Scenaria System, Fostex B16D 16 Ch 1/2" Reel to Reel w/Meter Bridge, Fostex E-2 -2 Ch w/Cue Channel Audio Reel to Reel Recorder, Sony PCM-800 8 Ch DAT Recorder, Yamaha M406 6 Ch Audio Mixer, Ramsa WR-T820B 20x8 Ch Audio Mixing Console, Urei 537 Graphic Equalizer, Urei 1178 Dual Peak Limiter, Urei 565 Filter Set, Studio Technologies Generation II Stereo Simulator, JBL 4410, 4408, 4401, 4430, 4406 Studio Monitors, JBL 18® Sub, Yamaha 02R 24 Ch Digital Recording Console w/MB02 Meter Bridge, Tascam M-208 8x4 Audio Mixer, Tascam Series 70 4 Ch ®® Reel to Reel, Furman Q-302 30 Band Graphic EQ, Christy Sound-Around Stereo Sound Processor Sound System, Bryston 10B-Sub Active Crossover, Dolby CP50 Optical Sound Processor, Amega Super 8mm Sound Recorder, Crown Studio Reference II-2 Ch Amp, Crown D-75®s, BGW Amps, Genelec 1031A Studio Monitors, Cerwin ® Vega 380SE Select Edition Speakers,
Don®t miss this historic opportunity!! Go ®Here® to view catalogue and bid

Auction Excess is a collaboration of Resource Video and SMC recyclers. Owners, Dale Storz and Craig Sylvester have over 50 combined years in the asset resale and disposal industry. Their reputation of expertise extends to multiple markets including: Broadcast Video, Audio Gear, Production and Post-Production, Electronics, Computers and Servers. They offer auctions, appraisals, complete studio and industrial liquidations, storage, demolitions and dismantling of all types of facilities as well as licensed disposal of E-Waste. You can contact them at 818-524-9040 or info@auctionexcess.com