industry news
The Latest Industry News for the Exciting World of Production.
Creative Handbook puts together a bi-monthly newsletter featuring up-to-date information on events, news and industry changes.
Add My Email
By: Asbury PR Agency
| December 1, 2014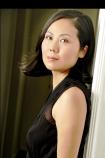 Mardy Ma, a Chinese born theme park industry executive, and now a Los Angeles resident, has landed a major acting role in the upcoming Sundance TV/BBC Production of the dramatic mini-series ®One Child.® The series, comprised of two, 90 minute episodes, will air on Sundance TV, December 5 and Dec. 6 at 9 PM ET/PT, 2014.

With acting simply a hobby in her life, Mardy Ma is sure to surprise television audiences around the world with her powerful, dramatic performance as a widowed Chinese woman who must make the ultimate sacrifice®she must give up for adoption her baby daughter, due to China®s ®One Child® laws.

®One Child® was filmed in London and Hong Kong earlier in 2014 and was penned by Guy Hibbert (®Complicit,® ®Five Minutes of Heaven,®) and stars Katie Leung (®Harry Potter®) and features Emmy® nominated actress Elizabeth Perkins (®Weeds®) and Donald Sumpter (®Game of Thrones,® ®The Girl with the Dragon Tattoo.®) The show follows the journey of a Chinese-born young woman (Leung) who had to be given up for adoption as a baby by her mother (Mardy Ma.) The baby girl is adopted by British parents, and as she grows up, struggles in the face of crisis to determine her family loyalties, true identity and the meaning of family.


®One Child® Director John Alexander said, ®The reason I cast Mardy for ®One Child® is that I was determined to find an actress who could bring truth and authenticity to the part of the mother, and who would also have a genuine cultural understanding of the story and her character®s situation. I watched many taped auditions from Bejing and Mardy's stood out immediately. She brought strength, warmth and vulnerability to the part. Mardy was an amazing discovery - she is an instinctive and intuitive performer with a genuine talent for acting.®

Guy Hibbert, the Writer of ®One Child,® adds, "Mardy has that rare quality in an actress - and it is genuine - she has a really special presence. Mardy®s quality is innate and cannot be learned - of letting an audience into her soul. As a writer, one dreams of performances like hers in ®One Child.® She brought my character off the page and into real life with an earthy, honest and heartfelt performance. From her first scene, we become intensely and emotionally involved in her dilemma and in her fate. And Mardy also has a remarkable story to tell in her real life as well.®

Grainne Marmion, Producer of ®One Child,® said: ®Mardy Ma is a wonderful actress and has delivered a stunning performance. I am delighted that I had the opportunity to have worked with her on this groundbreaking drama.®

Lead actress Katie Leung, well known for her role as Cho Chang in the ®Harry Potter® films adds: "It was an honor to work with Mardy Ma. She is a fascinating actress to observe and I was truly inspired by her performance in ®One Child,® playing my birth mother. Mardy's ability to create such honest work during our scenes together also pushed me to challenge myself as an actor. When she wasn®t being fabulous in front of the camera, she continued to entertain the cast and crew with her wicked sense of humor behind it. Her presence on the set was a real pleasure to share."

About ®One Child:®
A Sundance TV/BBC Production, ®®One Child® is a deeply affecting work that delves into the heart of a human struggle. The storyline: Elizabeth Perkins and Donald Sumpter play Katherine and Jim, British-based adoptive parents of Mei (Leung), a first-born Chinese girl. Mei®s birth mother Liu Ying (portrayed by Mardy Ma) asks her to return to her birthplace, Guangzhou, desperately seeking help to save her son. The journey explores Mei®s inner battle as she decides how far she will go to help the woman who gave her away and the brother she®s never met.

®One Child® tells the story of an ordinary young woman who is plunged into a situation that challenges her to her core,® said SundanceTV President, Sarah Barnett. ®It takes viewers on an immersive journey across the globe and shines a bold spotlight on the complexity of family dynamics and personal identity.®


®I wanted to visit a contemporary Chinese city to discover what I felt was the most important story to tell from the point of view of the ordinary Chinese citizen. It is, of course, corruption ® as it is in far too many countries throughout the world,® said ®One Child® writer Guy Hibbert. He adds, ®My story is set amongst the poorest in the city and amongst the richest, the new billionaire class abusing power alongside provincial Party officials. I have also looked at the effect of the ®One Child® policy ® under which so many baby girls were abandoned, while a fortunate few were adopted in the West. What has it been like for those children to grow up living between two cultures?®

®One Child® is executive produced by Hilary Salmon for BBC Drama Productions. The project is a BBC Drama production for BBC Two, co-produced with SundanceTV, and distributed by BBC Worldwide North America.

About Mardy Ma:
Currently living in South Pasadena, California, with her infant daughter, Madeline, Mardy Ma (39) is an entrepreneur/actress who was raised in China. Inspired by her father, who often had to travel hundreds of miles to find work to supplement his wages, Mardy dreamed of a life that would ease not only his burden but also that of her mother.

While Mardy was at the first year of college in Zhengzhou, China, she opened up a popular restaurant across the street from her college through funds gathered by family members. She sold the restaurant, then moved to Shanghai after she graduated from college, where, with English skills (developed by watching American movies,) she was hired as a real estate property agent and was named the top agent on several occasions. Soon thereafter, Mardy learned about real estate investment, and began investing in various properties throughout Shanghai and other Chinese cities. Concurrently, as a side hobby, Mardy began taking acting lessons, and held occasional bit parts on Chinese television.

In the early 2000s, Mardy made a slight switch from the real estate world, combining her knowledge of the entertainment and real estate worlds, signing on as the international sales and marketing executive for the premiere independent Entertainment Design company, Hollywood-based Goddard Group (GGE), responsible for major attractions in the U.S. including Universal Studios, Islands of Adventure, The Galaxy Macau, the Forum Shops at Caesars Palace, and much more. The Goddard Group desired to establish a stronger foothold for itself within the burgeoning Chinese marketplace, and Mardy Ma exhibited a strong understanding of real estate and entertainment. It was an ideal match. Honing an affable, ®never-say-die® approach to her representation of the Goddard Group, Mardy has for, the past ten years, brought into the company close to $100-million in Chinese contracts for concept design and architectural fees for a variety of past and future projects.

®Mardy Ma provides an excellent bridge to our Chinese clients,® says Gary Goddard, Founder of Goddard Group/GGE, ®Her understanding of entertainment, design, and real estate development provides a superior approach to explaining how our approach to design differs from traditional architectural firms. This has made all the difference in the world for our expanding efforts throughout China.® As a director and producer himself, Goddard has utmost praise for Mardy®s recent accomplishments in the world of acting as well; ®I know from spending a great deal of time with Mardy that she has a natural presence about her, a great sense of humor, and an innate ability to immerse herself ®in the moment® and that is a very strong calling card for her as an actress.®

In an amazing moment of opportunity, in early 2014, while Mardy was continuing to negotiate several large contracts in China for the Goddard Group, Mardy received a phone call out of the clear blue sky regarding an audition in Beijing for a prominent role in a TV movie. At the time of the phone call, Mardy was in Shenzhen, across the river from Hong Kong in China's southern region -- a three-hour flight to Beijing. She had only been told that the audition was for a part in a BBC TV movie entitled ®One Child® - and that the show would later film in London and Hong Kong. Mardy flew to Beijing for the audition, with little more than the slight hope that she would actually score the challenging lead role ® that of a Chinese mother fighting to get her son off a murder charge with the help of her older child, a daughter she was forced to leave for adoption years previous.

Mardy did the audition, and while she felt that she had done a very good job, she also knew that the competition would be strong. So she returned home hopeful, but unsure as to what if anything would happen. A few weeks after the audition, and having rationalized it as simply a ®fun exercise,® Mardy received the remarkable news. She had secured the acting role of a lifetime!