industry news
The Latest Industry News for the Exciting World of Production.
Creative Handbook puts together a bi-monthly newsletter featuring up-to-date information on events, news and industry changes.
Add My Email
By: Wayland Boyd
| June 15, 2011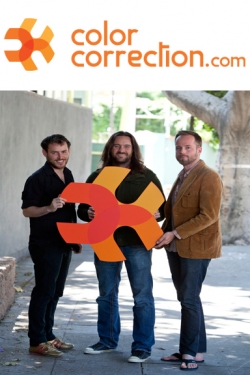 C3 is proud to announce the launch of its newest site, www.ColorCorrection.com - a post-production facility focused on making professional color correction available to everyone. In celebration of their launch, ColorCorrection.com is offering up to 20 minutes of free color correction to one lucky winner. To enter, filmmakers can go to www.ColorCorrection.com/color-contest. Both narrative and documentary projects will be accepted and the winner will be announced in August.

About the Company:
ColorCorrection.com was born out of frustration. "It was pretty simple really, we felt that this part of the post-industry wasn't set up in a way that allowed every indie filmmaker the opportunity to access professional grade color correction.", said C3's Founder and Managing Director, Ryan Byrne. "There was a lack of a clear structured approach to help filmmakers like me feel artistically in control during the color grading process. And the high hourly rates being charged certainly didn't help things either."

Adds Charles Haine, ColorCorrection.com's Chief Colorist, "Not every filmmaker knows their way around a color studio, so a lot of time is often spent just helping people learn how to talk about color so they know what to ask for. And when you're paying $200-$300 an hour, that, understandably, is a frustrating experience for the client."

So the boys at C3 put their heads together and came up with a new model based on two primary principles: Options and Non-Hourly Pricing. That means every step of the way, you are shown multiple options upfront at no charge and then have the opportunity to rework those options until you are completely happy. After that, you are just charged one simple per-minute-of-footage rate to implement that look.

"That way, you don't pay extra when a colorist is not getting your vision or because you don't quite know how to describe what you want." adds Charles Haine. In addition, per-minute-of-footage pricing also has the added advantage of allowing filmmakers to get a much clearer idea of their color correction costs up-front.

ColorCorrection.com's online set up also means filmmakers no longer have to live near a major entertainment hub to get access to professional color grading services. Once filmmakers have established their look, C3 will mail them a hard-drive to collect a copy of their media files. Open lines of communication are managed on the web every step of the way and once the color is locked they mail the completed project back.

To get started, filmmakers simply upload a still image from their project on ColorCorrection.com. "It's our way of helping filmmakers see how great their film can look, without having to shell out any money or get locked into a commitment before seeing what we can do." says Martin Roe, C3's Head of Operations.