industry news
The Latest Industry News for the Exciting World of Production.
Creative Handbook puts together a bi-monthly newsletter featuring up-to-date information on events, news and industry changes.
Add My Email
By: Rosalie Kessing
| June 15, 2011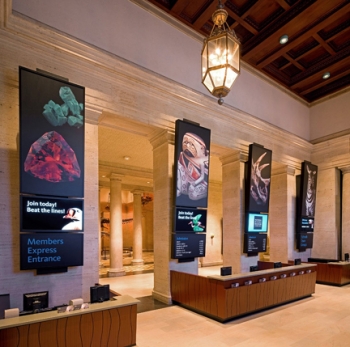 Lexington worked closely with Ken Carbone, chief creative director at Carbone Smolan Agency, to create the new innovative signage adding clarity, scale, and drama at the Natural History Museum of Los Angeles. This unique approach was recognized in SEDG Design Magazine. In the article, Lexington's Patti Drum, VP Design, discusses some of the fabrication.

Lexington is a full-service, creative design and custom fabrication company known for its expertise in producing a wide variety of projects that require complex technical design and inspirational experiences. With over 25 years experience creating themed environments, unique architectural ornamentation, custom furniture, character lighting, and engaging exhibits for museums, casinos, theme parks, restaurants, retail, and broadcast television, Lexington has demonstrated an exceptional talent for crafting dynamic, beautiful projects. With the ability to blend creative and technical design knowledge, fabrication and installation experience, and estimating expertise, Lexington is a unique one-stop shop: a company of artisans that excel in bringing unique visions to reality.