industry news
The Latest Industry News for the Exciting World of Production.
Creative Handbook puts together a bi-monthly newsletter featuring up-to-date information on events, news and industry changes.
Add My Email
HAWTHORNE DIRECT CONTINUES TO ENHANCE ANALYTICS TEAM:

By: Hawthorne Direct
| November 3, 2014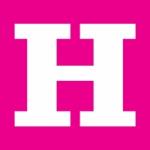 Sheryl Bergren Named Sr. Media Strategist/Analyst,

Lacey Asplund Named Business Science Analyst,

And Amber Papp Named Media Strategist/Analyst

Hawthorne Direct, a full-service brand response advertising agency, has promoted three of the company®s staff members to new Strategy and Analytic positions. Jessica Hawthorne-Castro, CEO, Hawthorne Direct, made the announcement.
Hawthorne-Castro said, ®Hawthorne bases all of its television and digital advertising on analytics and technology, so continuing to enhance our Analytics Team is always a priority. Sheryl Bergren was promoted in recognition of her strong client relationships and her terrific contributions to helping us launch our ®Catapult® data science initiative. Lacey Asplund was promoted within our newly branded Decision Science and Business Analytics team, as her aptitude for analytic tools have made her a great fit for her new position. And, we promoted Amber Papp in recognition of her strong performance as a Media Account Coordinator, and for her strong client and analytical skills.®
ABOUT SHERYL BERGREN:
Most recently, Sheryl Bergren had been a Media Account Manager with Hawthorne Direct since 2005. She first joined the company in 2000 as an Account Coordinator. Prior to her work with Hawthorne, Bergren was in Marketing Communications with Delta Life & Annuity Company. She is a graduate of the University of Northern Iowa, and will remain based in the agency®s Fairfield, Iowa, offices.
ABOUT LACEY ASPLUND:
Prior to her promotion, Lacey Asplund, based in Hawthorne®s Los Angeles offices, was a Media Account Coordinator with Hawthorne since 2011. Earlier, she worked for the agency as a Media Assistant. Before joining Hawthorne, Asplund had been a leasing assistant with Campus Crest Apartments, and an account executive with Eden Farms. She is a graduate of Iowa State University.
ABOUT AMBER PAPP:
Before her promotion, Amber Papp had been a Media Account Coordinator with Hawthorne Direct since 2012. Also based in Hawthorne®s Los Angeles offices, she is a graduate of Purdue University.
ABOUT HAWTHORNE DIRECT:
With the tagline ®The Art of Brand The Science of Response®,® Hawthorne Direct is a full-service Brand Response Ad Agency that delivers optimum ROI and builds brands by efficiently connecting clients with their most valuable customers. The agency specializes in industry leading analytics, strategic planning, creative development, production, multi-channel media planning, buying and campaign management. Independent and privately owned, Hawthorne pioneered the Direct Response industry nearly 30 years ago and has continued this tradition of breakthrough innovations with Brand Response creative and media that is derived from the agency®s proprietary analytics system, Catapult. Hawthorne consistently delivers Accountable Advertising that delivers optimum ROI for its clients.
Hawthorne has developed successful award-winning campaigns for brands such as 3M, Audible, Armor All, Brother, Bose, Black & Decker, Carbonite, Gerber, Hamilton Beach, L®Oreal, Pella, Remington, SanDisk, Transamerica, United Healthcare, and more. Headquartered in Los Angeles, the agency was founded in 1986 by Timothy R. Hawthorne, who serves as Chairman. Today, Jessica Hawthorne-Castro holds the post of CEO. For more information, please visit
www.hawthornedirect.com
and
http://www.linkedin.com/company/hawthorne-direct?trk=top_nav_home