Change Region
California
industry news
The Latest Industry News for the Exciting World of Production.
Creative Handbook puts together a bi-monthly newsletter featuring up-to-date information on events, news and industry changes.
Add My Email
By: USITT
| October 2, 2014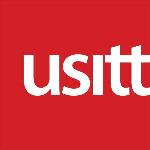 A highlight of USITT®s presence at PLASA London will be 2014 USITT Scene Design Award winner Patrick Rizzotti. Visit USITT and Rizzotti at Stand R42 in London®s ExCeL Center 5-8 October -- and see Rizzotti present his work at the Theatres Trust TheatreStage on 6 October.

USITT Executive Director David Grindle and several USITT officers and staff also will be at the show promoting USITT programs and the Annual Conference & Stage Expo.

Special guest Rizzotti, who won the 2014 USITT Scene Design Award sponsored by Rose Brand, will join USITT at Stand R42 and give a 6 October presentation on his set designs, which have garnered recent praise from New York theatre critics.


Theatre Mania called Rizzotti®s set for last spring®s Prospect Theatre Company musical Jasper in Deadland ®simply designed yet surprisingly ornate.® The New York Times wrote of his work on the New York premier of Sex and Education, ®Patrick Rizzotti®s set design is striking, with the linoleum-ugly green-and-white classroom floor curling up and taking off majestically at the upstate end to turn into giant book pages.®

Rizzotti was among 11 Young Designers & Technicians honored at USITT 2014 in Fort Worth, Texas, last March. In 2013, his set design for Elmer Gantry was a finalist in the OPERA America Director-Designer Showcase. He received his MFA from Carnegie Mellon University in 2012.


Rizzotti®s featured session will be at 16:30 Monday, 6 October at the Theatres Trust Stage, Stand R40 at the ExCeL Center.

Theatres Trust has a full programme of events planned for its TheatreStage, a venue on the PLASA show floor for visitors and the theatre industry to present projects, initiatives, campaigns and work related to the theatre sector. For a full schedule and free registration from Theatres Trust, click here.

USITT, the United States Institute for Theatre Technology, is the US national non-profit serving performing arts and live entertainment designers and technicians. For information, please visit www.usitt.org.