industry news
The Latest Industry News for the Exciting World of Production.
Creative Handbook puts together a bi-monthly newsletter featuring up-to-date information on events, news and industry changes.
Add My Email
By: Anna Miller
| May 25, 2011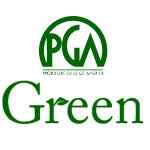 PGA GREEN EXPANDS GREEN PRODUCTION GUIDE
Ultimate Web Destination for Film, TV and New Media Productions Seeking Environmentally-Friendly Resources

LOS ANGELES AND NEW YORK (May 25, 2011) - The Producers Guild of America (PGA) today announced the expansion of the Green Production Guide, an interactive web site that provides the production community with tools to help operate productions that are more sustainable, as well as access to a database of environmentally-sensitive products and services from vendors and service providers nationwide. The web-based Green Production Guide , which initially launched in August 2010, will now offer even more resources to help film, television and new media producers who are trying to run environmentally-friendly productions.

The Green Production Guide currently provides access to a global database of over 1,500 vendors offering sustainable or environmentally-sensitive services and products. The site also boasts several new and/or improved features including:

A refined search tool allowing productions to easily find local, national and online green vendors The "Carbon Calculator" a valuable tool which enables production staff to quantify the carbon emissions of their production, has been updated with a graphically enhanced PowerPoint tutorial to help train newcomers. Several studios, including Disney, Fox, NBC Universal, Sony Pictures Entertainment and Warner Bros., currently use the carbon calculator on at least a portion of their productions.

The newly created "PGA Green Unified Best Practices" guide, which details best practices for sustainable film and television production and offers case studies

Working with international groups like the BBC on spreading the message, the PGA is in the process of developing additional features including video blogs along with a mobile version of the site.

Film commissions all over the country are including the Green Production Guide on their sites. Participating states include: California, Louisiana, New York, New Jersey, Alabama, Florida, Indiana, New Hampshire, Oregon, Oklahoma, Ohio, New Mexico, Pennsylvania, North Carolina, Arizona, Maryland, Colorado, Maine, South Carolina, Nevada, Kansas, Missouri, Montana, and Georgia.

With seed funding and support provided by Disney, Fox, NBC Universal, Sony Pictures Entertainment and Warner Bros., the PGA, as part of its PGA Green Initiative, developed the Green Production Guide for the production and entertainment community to further its goal of integrating sustainable practices into its operations and reducing the environmental footprint within the production process. The Green Production Guide is accessible via a link on www.PGAgreen.org

About the Producers Guild of America:
The Producers Guild of America is the non-profit trade group that represents, protects and promotes the interests of all members of the producing team in film, television and new media. The PGA has over 4,500 members who work together to protect and improve their careers, the industry and community by providing members with health benefits, employment opportunities, the creation of fair and impartial standards for the awarding of producing credits, as well as other education and advocacy efforts such as promoting sustainable production practices. Visit www.producersguild.org and www.pgagreen.org.