industry news
The Latest Industry News for the Exciting World of Production.
Creative Handbook puts together a bi-monthly newsletter featuring up-to-date information on events, news and industry changes.
Add My Email
By: Eclectic Encore Props
| April 13, 2019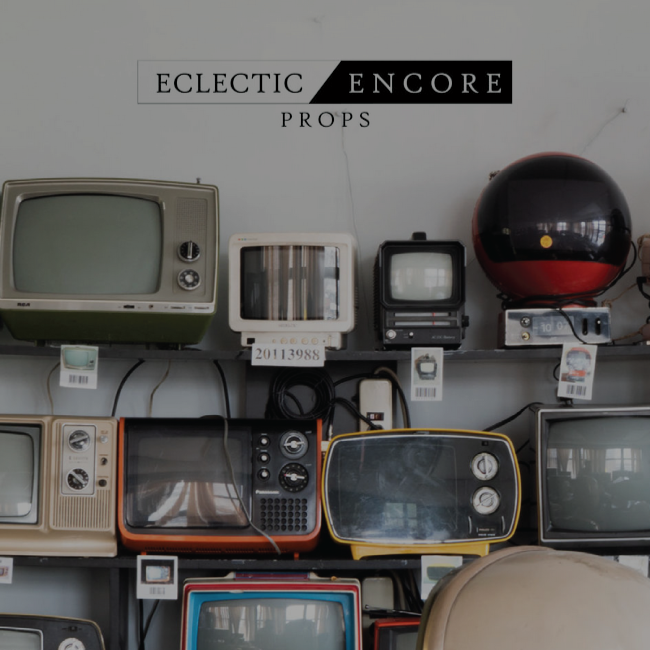 Eclectic/Encore Props invites the public to tour its million-item collection
As Suri Bieler strolls the first floor of her 95,000-square-foot Long Island City warehouse, she notes the absence of a fiberglass sphinx and a giant plastic candy cane. Upstairs, she points to a 1970s white vinyl sofa set, one of more than 150 couches lining the floor. "An ottoman is missing," she says.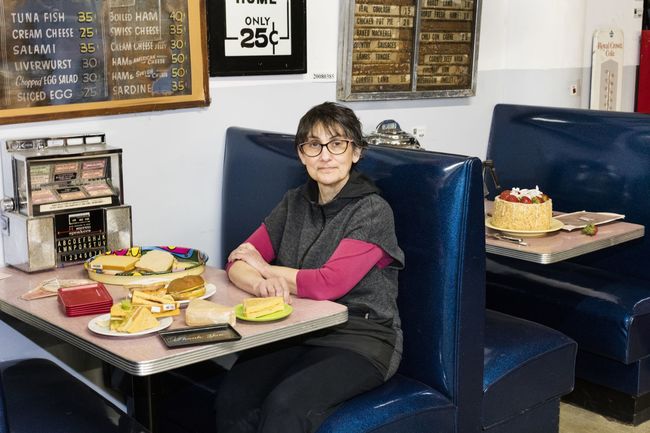 Suri Bieler sits in a diner booth, complete with faux sandwiches, in the Eclectic/Encore warehouse
The owner of Eclectic/Encore Props, one of the largest prop rental companies on the East Coast, Bieler is meticulously acquainted with the inventory of her three-story warehouse. Its collection comprises about a million items, including a cherrywood coffin that appeared frequently on The Sopranos and Italian Baroque--tyle candelabras originally used in Billy Wilder's Sunset Boulevard. Everything is organized according to Bieler's idiosyncratic taxonomy. On the first floor, Christmas, Hollywood, and carnival paraphernalia are stored together, while jack-o-lanterns and other Halloween decorations are adjacent to "city street" and "gas station" items. Rugs, drapery, and flags each have their own rooms, while an entire section of the second floor is devoted to animal-print furniture. To Bieler, crafting a set is as important for building an authentic character as dialogue or costume. "A character's history is shown through layers chosen individually and specifically by the set decorator," she says. "Life is in the details."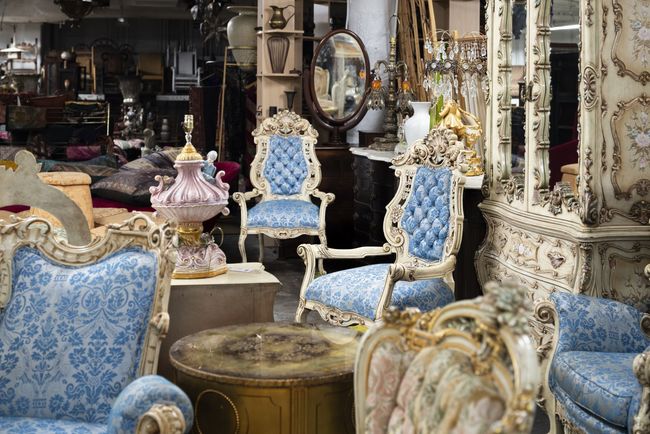 Chairs that appeared in Married to the Mob
While Eclectic/Encore Props has always been an essential resource for professional set decorators-like Emmy winner Bill Groom (Boardwalk Empire, The Marvelous Mrs. Maisel) and Lisa Scoppa (Orange is the New Black, The Deuce)-in 2017 Bieler started offering public tours, selling tickets through the New York Adventure Club. "I wanted to show ordinary people what it takes to create a world that they, as the audience, are supposed to believe in," says Bieler, who leads every tour herself.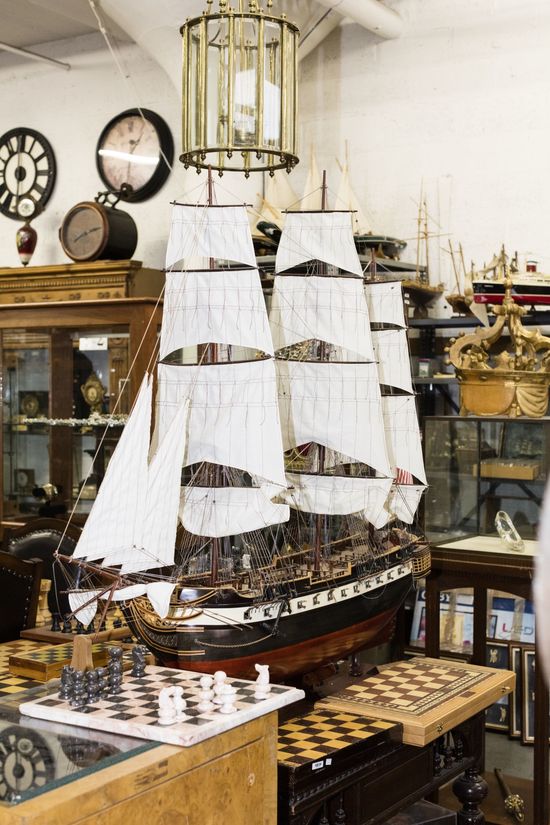 A model ship sails through a collection of chess sets
Bieler started her company in 1979 after working as a set decorator on Broadway (favorite shows include The Best Little Whorehouse in Texas and On Golden Pond). With $175 in her pocket and a $3,000 loan, she opened a prop house that could serve as a one-stop shop for set decorators. Over the years, she's seen business boom, especially after New York City's 2004 film and TV production tax credit, which encouraged more shoots in the city. Yet in spite of high demand for rentals, in 2012 a 40 percent rent hike forced Bieler to move her massive collection from Chelsea to a former Pepsi-Cola factory in Long Island City.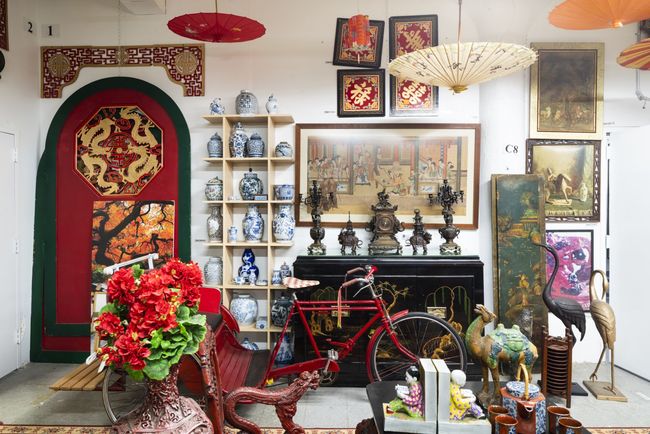 A selection of Asian set pieces
In this expansive location, Bieler has focused on broadening her business beyond industry rentals, offering a "Party in a Box" service-available décor themes include Aloha Hawaii, Ancient Egypt, and Safari-and creating a rentable photo studio. "I knew a lot of party planners only thought of Eclectic as a specialty prop rental company, and I wanted to break out of that mold," she says. Though she now has a staff of 18, Bieler still devotes a lot of time and energy to sourcing her collection, from bidding wars at Christie's to slightly scrappier methods. "I've had a lot of success in dumpster diving," she says. "I've rescued several church votive candle holders that way."
www.eclecticprops.com