Change Region
All Regions
industry news
The Latest Industry News for the Exciting World of Production.
Creative Handbook puts together a bi-monthly newsletter featuring up-to-date information on events, news and industry changes.
Add My Email
By: The Production Music Association
| July 26, 2017

Los Angeles, CA - The Production Music Association (PMA,) the leading advocate and voice of the global production music community, has announced that David Israelite will be the Keynote Speaker during the group's annual Production Music Conference (PMC). Israelite, the President/CEO of the National Music Publishers' Association, will speak on October 5 at 10:45am. This year's PMC event will take place October 4-6 at the Loews Hollywood Hotel. Please see: http://pmc.pmamusic.com/

Currently celebrating its 20th Anniversary Year, 2017 will also mark the PMA's Fourth Annual Production Music Conference. The event presents industry leaders from the production music industry joining forces for two days of panels, sessions, state of the art presentations, and networking.

Adam Taylor, Chairman of the PMA, said, "David Israelite is an industry leader who is well versed in the importance of production music and protecting intellectual property across all facets of the entertainment and media industries. We are delighted to welcome him as our keynote speaker for our 20th anniversary event!"

Adds Israelite, "I am honored to keynote the PMC Conference. The NMPA works to protect creators on many fronts, and production music has specific challenges that I look forward to discussing. I thank Adam Taylor and PMA Executive Director Morgan McKnight for inviting me into this important discussion. I am excited to see - and speak to - the many talented composers and music publishers who are sure to be in attendance."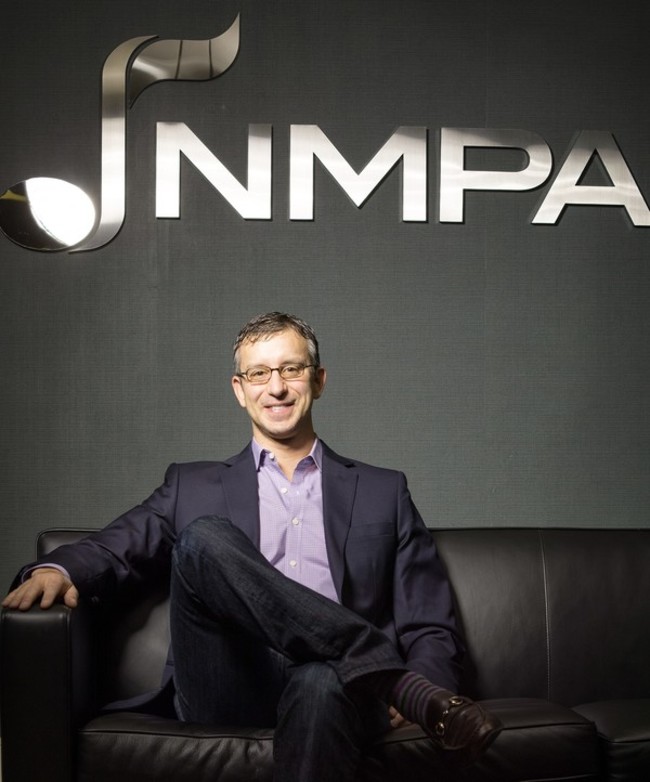 NMPA Pres & CEO David Israelite

ABOUT DAVID ISRAELITE:
David M. Israelite is President and CEO of the National Music Publishers' Association (NMPA), a position he has held since February 2005.

Israelite is responsible for overseeing all aspects of the NMPA's operations, from legal strategy and implementation, to government affairs and advocacy. His tenure to date has produced landmark legal successes on behalf of publishers, groundbreaking industry collaboration in royalty rate agreements, and raising the profile of the publishing community within the music industry. He has been named to Billboard's Power 100 multiple times, and serves on several boards, including the Songwriters Hall of Fame and the Special Olympics DC.

Prior to leading NMPA, Israelite held senior positions in various capacities for the U.S. government, including at the Department of Justice, where he was appointed Chairman of the Department's Task Force on Intellectual Property. He also worked in the U.S. Senate, where he was chief of staff for Missouri Senator Kit Bond. Israelite earned his Juris Doctor degree from the University of Missouri, and his undergraduate degree from William Jewell College.

ABOUT THE PRODUCTION MUSIC ASSOCIATION:
Founded in 1997, the Production Music Association (PMA) is the leading advocate and voice of the production music community. A non-profit organization with over 40 member companies, plus composers and industry professionals, the mission of the PMA is to elevate the unique value of production music and to ensure the viability of the production music industry.

Headquartered in Los Angeles, the PMA strives to fulfill its mission by:

> Working with performing rights organizations, legislators, legal counsel and broadcasters with the aim of improving the reporting, monitoring, collection and distribution of performance fees and royalties for PMA members;

> Providing its members with a forum in which issues of common concern and interest can be discussed;

> Educating its members and the marketplace about music rights and other issues affecting the production music community; and

> Enhancing the value of PMA members' music through research, education and public relations.

For more information about the PMA, please visit: