industry news
The Latest Industry News for the Exciting World of Production.
Creative Handbook puts together a bi-monthly newsletter featuring up-to-date information on events, news and industry changes.
Add My Email
By: Matthews Studio Equipment
| February 3, 2020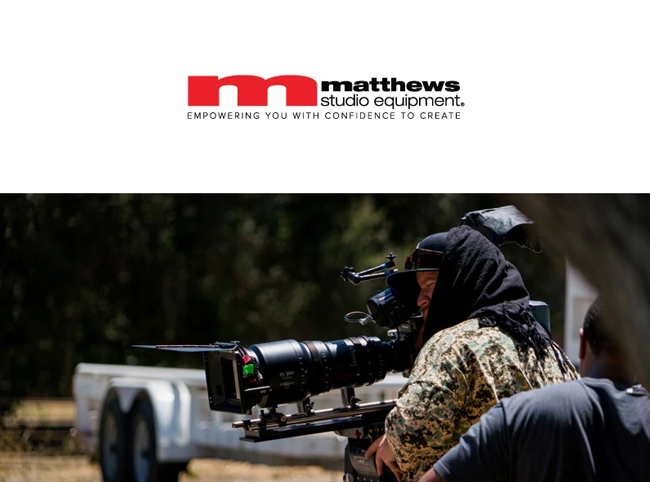 2020 is here and we've hit the ground running! We started by re-organizing our machine shop as well as updating some of our machines and manufacturing processes so we can serve customers even faster than before.

We've also "soft launched" a new website with a better product search engine, updating the replacement parts store and adding a Dented and Scratched section for those looking for deals on used product. There may be a few kinks here and there on the new site, so if you see something that looks off, please reach out with suggestions or corrections! With 1600 products in our line, we're bound to miss at least one.

We also have several events coming up that we are preparing for, starting with BSC Expo in London, where you can find Joey, Martin and myself showing the latest and greatest products in the amazing Cirro Lite booth. From there, Martin and I will be heading to Toronto to meet up with our Canadian rep, Brian Collins, to freeze our butts off at the annual Whites February Freeze.

If you haven't received our 2020 calendar and would like one, please reach out to us. It's a tribute to my father, Ed Phillips III, and his many industry accomplishments. Everyone have a safe and prosperous 2020, and we'll look forward to seeing you in this new year!


DIRECTOR OF PHOTOGRAPHY BLAKE GAYTAN TAKES A TRIP DOWN MEMORY LANE WITH MATTHEWS
Born and raised in Los Angeles, Blake Gaytan found his passion for filmmaking in his freshman year of high school. Along with various video production courses, he was heavily involved in the theater department, where he got a crash course in lighting and production design, eventually working his up to becoming Technical Director for many years. He rounded out his education at California State Northridge's Cinema and Television Arts Program - where he met Matthews President Tyler Phillips. "I was working on projects with my peers at the time," Blake remembered. "Tyler and I connected at CSUN, and when the Matthews intern opportunity opened up, I was wrapping up my senior thesis and wanted to learn about how the equipment was made."
"When Matthews began the process of starting an intern program, we needed someone who could learn quickly and also bring their own set of skills to the team," recalled Phillips, "I made a call to one of my favorite film production professors back at CSUN, Richard Ollis. We were looking for someone to be a shooter and editor in our marketing department. Without hesitation, he said he had the perfect match."
Blake started interning at Matthews right around the time MSE moved into its new facility. He helped rig and setup the in-house studio; testing new gear, shooting, and editing product videos. "His eye for lighting and composition was excellent and his work ethic was always 110%," Tyler said. "It's great to see how well he is doing, and it was a pleasure to be able to work with him."
Since then, Blake has worked for ABC, Machinima, and Warner Brothers - where he currently resides as a Director of Photography for Telepictures - working on everything from DC Daily on DC Universe and video projects for the
LA Times
. This last year, Blake shot two shows for El Rey network -
The Chuey Martinez Show
, and
El Rey Nation
.
"Ever since I did my internship, seeing all the innovations, I've seen the quality above other gear I've used in the past," Blake notes, that at the top of his list are "stands and rigging, and all the new kits like MyWay Grip and Infinity Arm. We have a lot of Matthews gear at the studio we've purchased over the years." Blake uses the classic Doorway Dolly with Centipede Wheels on many of their shoots.
When asked about his favorite piece of gear, Blake's answer was immediate: his custom color Dutti Dolly with its red platform and black wheel caps - comes out on top. "The Dutti Dolly is robust, stable, versatile, easy to use, and quick," Blake says. "A lot of times speed plays a huge factor in what we do. I use Matthews because I trust it. When I need something reliable and I'm working quickly, I can count on Matthews."
This year Matthews celebrates 50 years in the industry, manufacturing the quality equipment DPs like Blake have come to love. From C-Stands to Panel Stands, Doorway Dollys to Dutti Dollys, C-Stand Arms to Infinity Arms - Matthews Studio Equipment will provide all the grip, lighting and camera support required for any shoot. Check out Blake's work online at
@cinebg
on Instagram.
msegrip.com