industry news
The Latest Industry News for the Exciting World of Production.
Creative Handbook puts together a bi-monthly newsletter featuring up-to-date information on events, news and industry changes.
Add My Email
April 8, 2021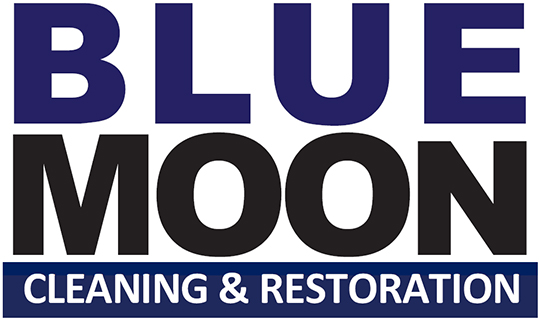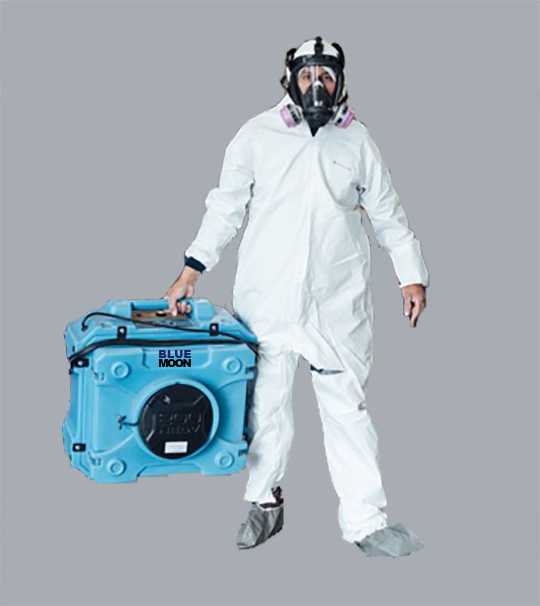 Preventing the spread of covid-19 for LA's TV and Film industry means more than washing hands, wearing masks, and disinfecting surfaces. It also means removing potentially harmful suspended pathogens from the indoor air. To prevent airborne illness, the US Occupational Safety & Health Administration (OSHA) mandates 4 air changes per hour when working indoors around potentially harmful chemicals or pathogens like volatile organic compounds (VOCs), fungi, or asbestos.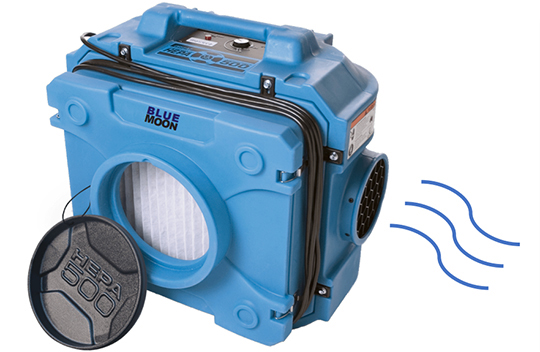 To reduce the transmission of COVID through respiratory means, Blue Moon recommends meeting that same OSHA standard of 4 indoor air changes per hour. Boosting indoor ventilation to this level combined with scrubbing the indoor air with commercialgrade HEPA and hydroxyl filtration is an integral component of any viral spread prevention program. Blue Moon offers a huge inventory of heavy-duty, commercial-grade HEPA Air Scrubbers and Hydroxyl Generators for use on your next production. Blue Moon rents these units exclusively to TV & Film clients to help keep this vital industry safe from costly illness and downtime. To learn more about the technology behind air scrubbers, to calculate how many units you'll need, and to discuss our flexible rental rates, call us at 818-968-6423 or visit our website at
www.bluemooncleaning.com/air-scrubber-rentals.
IF AIR SCRUBBERS ARE GOOD ENOUGH FOR NASA, THEY MUST BE GREAT FOR TV & FILM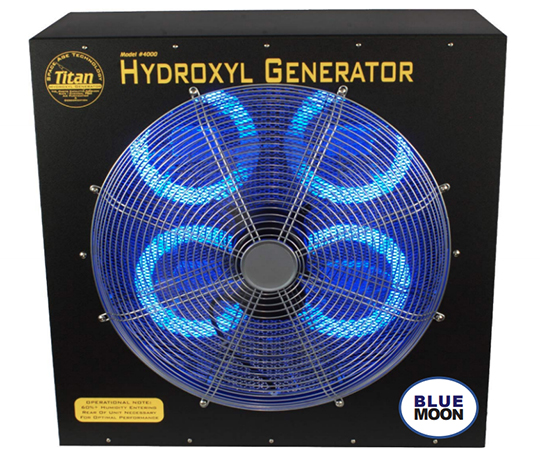 HEPA air scrubbers and hydroxyl generators are being used by NASA to help keep astronauts and other space program personnel safe from costly viruses and illness. Blue Moon's commercial-grade, heavy-duty HEPA air scrubbers and hydroxyl generators provide real-time air purification with zero ozone emission and no negative side effects. They're completely safe for operation around actors, crew and animals. They simply take in contaminated air, scrub it clean and release purified, safe, and deodorized air back into the room. Place them on set, on stage, in BG holding areas, indoor crafty areas, and more!
If you have any questions please call
818-968-6423
bluemooncleaning.com/air-scrubber-rentals