industry news
The Latest Industry News for the Exciting World of Production.
Creative Handbook puts together a bi-monthly newsletter featuring up-to-date information on events, news and industry changes.
Add My Email
By: Brittany Geldmacher
| March 17, 2011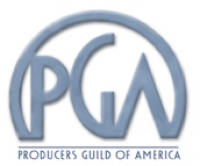 LOS ANGELES (March 17, 2011) - The Producers Guild of America (PGA) announced today that the 23rd Annual Producers Guild Awards, honoring excellence in motion picture and television production, will take place on Sunday, January 22nd, 2012 at the Hyatt Regency Century Plaza.

In 1990, the PGA held the first-ever Golden Laurel Awards, which were renamed the Producers Guild Awards in 2002. Richard Zanuck and Lili Fini Zanuck took home the award for Best Produced Motion Picture for DRIVING MISS DAISY, establishing the Guild's awards as a bellwether for the Oscars. This year, the PGA awarded THE KING'S SPEECH with its Darryl F. Zanuck Producer of the Year Award in Theatrical Motion Pictures. The film was also awarded Best Picture at the 2011 Academy Awards.

About the Producers Guild of America
The Producers Guild of America is the non-profit trade group that represents, protects and promotes the interests of all members of the producing team in film, television and new media. The PGA has over 4,500 members who work together to protect and improve their careers, the industry and community by providing members with health benefits, employment opportunities, the creation of fair and impartial standards for the awarding of producing credits, as well as other education and advocacy efforts such as promoting sustainable production practices. Visit www.producersguild.org and www.pgagreen.org for more information.