industry news
The Latest Industry News for the Exciting World of Production.
Creative Handbook puts together a bi-monthly newsletter featuring up-to-date information on events, news and industry changes.
Add My Email
By: PLASA
| February 4, 2013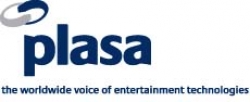 PLASA announces the members of the 2013 PERG Council who are responsible for overseeing the activities of the Production Equipment Rental Group which serves the needs of the film and digital community within PLASA. The PERG Council is made up of leading members of that community who donate significant time and resources to shine a light on the challenges and opportunities faced by professional rental companies and focus the collective experience and expertise of members to shape solutions and responses.

Mark Wofford, General Manager of Production Consultants & Equipment in Atlanta, was elected Chair of the Council at their recent meeting in Dallas, TX. Mark commented, "It's important to PC&E to be a part of PERG and the important work that PERG does for the rental industry. The PERG Council is the driving force behind this and to be elected as chair of this group is truly an honor. I look forward to continuing to work alongside my fellow Council members and I think 2013 is going to me an exciting year for all of us."

The other members of the Council are: Carly Barber (Illumination Dynamics), Leigh Blicher (Videofax), Rufus Burnham (The Camera House), John Cini (High Output, Inc.), Lawrence Daufenbach (Daufenbach Camera), Charlie Davidson (The Tiffen Company), Tom Fletcher (Fletcher Camera - Chicago), Jay Karasick (Feature Systems Inc.), Debby Miller (Midtown Video), Mardrie Mullen (Clairmont Camera Inc.), JR Reid (JR Lighting), Paul Royalty (Mole-Richardson), Scott Taylor (Taylor & Taylor Associates, Inc.), and Mark Tye (Citation Support, Inc.).

The Council thanked outgoing Chair Marc Stephens (MPS Studios Dallas), who is leaving the Council to take up his new position as Rental Company Director on the PLASA North American Regional Board, for his dedication, hard work and outstanding leadership.

The Council's activities for 2013 include updating and conducting the annual business survey, hosting membership events at NAB, Cine Gear and the Produced By conference, addressing rental software issues, and educating members about rental shop security, data security, and disaster preparedness.

For more information on PERG activities or to contact a PERG Council member, visit http://na.plasa.org/perg/perg.htm.