industry news
The Latest Industry News for the Exciting World of Production.
Creative Handbook puts together a bi-monthly newsletter featuring up-to-date information on events, news and industry changes.
Add My Email
By: Steve Bannerman
| February 1, 2011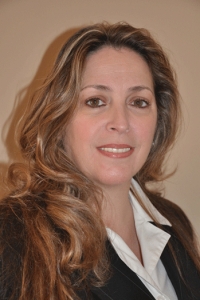 Santa Clara, CA, February 1, 2011 - ASSIMILATE (www.assimilateinc.com), a leading provider of powerful post-production tools for RED and other digital workflows, today announced the appointment of Suzette Ferguson as director of North American sales. As the company further leverages recent sales successes of the SCRATCH data workflow and product line in the Los Angeles region and across North America, Ferguson will be responsible for building and overseeing all customer relationships in the U.S., Canada, and Mexico.

Ferguson's executive level appointment follows an intensive growth period for ASSIMILATE, which recently reported a record 40 percent year-on-year increase of SCRATCH sales into RED features, commercials, broadcast and music videos during 2010.

Based in Los Angeles, Ferguson will manage SCRATCH sales, services and support across the US, Canada and Mexico. A highly-successful media and entertainment software and hardware sales executive, Ferguson brings 27 years experience and an intimate knowledge of file-based DI workflows to ASSIMILATE. She was previously sales manager for North and South America at Digital Vision, and prior to that worked at companies such as Silicon Graphics Inc., Quantel, and Avid, where she worked with studio entertainment giants from Universal Studios/NBC and Walt Disney Studios to Deluxe Labs, EFilm Digital, Technicolor, Ascent Media Group, and Laser Pacific/Kodak.

"While ASSIMILATE is widely recognized for its innovation with the SCRATCH tool suite, perhaps what customers love most about us is our dedication to customer relationships and the many ways we support them," said Jeff Edson, CEO of ASSIMILATE. "We enjoyed a great expansion year in 2010, and the expertise that Suzette brings will help us continue that record pace, while bringing the SCRATCH experience ever closer to the artists."

Ferguson stated, "As the production and post production markets turn increasingly to RED and other file-based workflows, ASSIMILATE, with SCRATCH, is well-positioned to further its already considerable success. I'm excited about enhancing the strong customer ties we've built, while introducing SCRATCH and its exceptional toolset to new post-production artists and filmmakers in Los Angeles and across North America."


About ASSIMILATE
ASSIMILATE, a leading force in digital cinema technologies, is committed to empowering the broad spectrum of creative and post-production professionals with advanced, intuitive, data-centric solutions that increase productivity and deliver optimal price/performance. The company's SCRATCH data workflow and DI tool suite, is transforming the post-production of complex imagery projects. Along with data management, SCRATCH features a robust set of DI and post tools for working in any combination of native RED 4K, RED MX and beyond, RED MX-3D, as well as 3D, HD/SD, film, DPX, and AVID MXF. Visit Assimilateinc.com.

Images & Captions:
FergusonAssimilateheadshot.jpg - "Suzette Ferguson, ASSIMILATE's new director of North American sales"