industry news
The Latest Industry News for the Exciting World of Production.
Creative Handbook puts together a bi-monthly newsletter featuring up-to-date information on events, news and industry changes.
Add My Email
By: Linda Masino
| July 16, 2012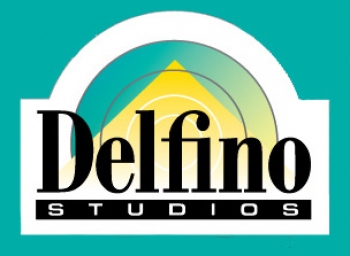 Soundstages below are Audience-rated!!

Stage #1 (120'x90'x23'H) has 5 offices, a cyclorama, catwalks, 2 bathrooms, a kitchen, and a make-up room.

Stage #2 (90'x100'x28'H) has 17 offices plus a large bullpen, catwalks, 6 bathrooms, 2 kitchens, and an annex (92'x45'x12'H).

Stage #3 (214'x90'x34'H) has 19 offices, a conference room, 4 bathrooms, a kitchen, and a shower.

Delfino Studios is located in the San Fernando Valley, only 20 minutes from Hollywood. With stages ranging from 10,500 to 19,500 square feet and approximately 12,000 square feet of offices, Delfino's has been utilized for 20 years in the making of feature films, television series, commercials, music videos, and for concert rehearsals. Three stages, noted above, are audience-rated. At Delfino's there is no fee charged to companies bringing in their own lighting, gear and equipment. You will find ample parking, silent air conditioning, a friendly staff, and competitive pricing. For more information, please go to our website at www.delfinostudios.com or call Becky or Linda at 818-361-2421.