industry news
The Latest Industry News for the Exciting World of Production.
Creative Handbook puts together a bi-monthly newsletter featuring up-to-date information on events, news and industry changes.
Add My Email
By: Saville
| June 21, 2012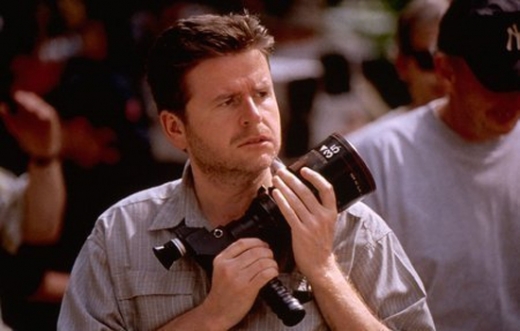 Saville welcomes British-born feature film director Simon West to its highprofile commercial directorial roster. West is known for his visually striking, high-action work in mega-hit feature films including action-thrillers Con Air and Lara Croft: Tomb Raider, The General's Daughter, and When a Stranger Calls.

West began his career as a film editor at the BBC in London with the award-winning productions of Strangeways Prison and Bleak House, both of which won prestigious BAFTA awards. He then moved on to direct music videos and commercials, winning a Clio Award and Golden Lion Award for his work with Little Caesar's. One of West's most recognized
commercials is the "Bottle" spot for Pepsi featuring a boy who gets sucked into a Pepsi bottle through a straw. The ad ran during the Super Bowl and was rated by USA Today as the most popular commercial for that year.

In 2012, West teamed up with Black Hawk Down writer Ken Nolan to direct Thunder Run based on the book written by Pulitzer Prize winning journalist David Zucchino. The movie utilizes groundbreaking CGI and 3D technology with photo-realistic motion-capture to produce an entirely realistic epic battle described in the book as "3 bloody days of combat." Thunder Run is set to release in 2013 with Gerard Butler, Sam Worthington and Matthew McConaughey starring.

Saville is an ideal fit for West, says Executive Producer Rupert Maconick, "We are thrilled to sign such a gifted filmmaker as Simon. His tremendous skillset in storytelling and background in cutting edge visual technology really broadens our ability to deliver top talent across all media."

West's television production company has produced acclaimed series such as Fox's Keen Eddie, the CBS series Close to Home, Fox's Human Target and the NBC series The Cape.

He is currently involved in several major studio productions. West has just wrapped Stolen, a fast-paced action thriller set during Mardi Gras in New Orleans starring Nicholas Cage. He is currently in post-production on Expendables 2, building on the blockbuster success of the ensemble action film Expendables.

West recently shot Orange UK's cinema advertising featuring members of the Expendables team including Sylvester Stallone and Jason Statham. Orange's Expendables Gold Spot ad by Fallon is part of the brand's ongoing association with the film in collaboration with Lionsgate UK.

Saville Productions is represented on the East Coast by Michael Eha, in the Mid-West by Nikki Weiss and on the West Coast by Connie Mellors and Ellen Dempsey-Hines.

About Saville:
Founded in 1995, Saville Productions has a roster of some of the most talented commercial directors from around the globe, including some of Hollywood's most prominent filmmakers. Fast on track to becoming the next transmedia company, Saville Productions is now developing, creating producing projects in advertising, film, TV, branded content and videogames.

Our directors have won numerous Academy Awards, Emmys, Golden Globes, Cannes Lions, D&AD's, Clios and about every award in film, TV, Advertising and Entertainment. Based in Los Angeles and New York, Saville Productions is a growing transmedia production company that has produced hundreds of commercials worldwide with some of the most widely acclaimed, prominent award-winning commercial and feature film directors from around the globe.

Saville currently has three commercial divisions: commercial directors,
feature film directors, and non-fictional directors.