industry news
The Latest Industry News for the Exciting World of Production.
Creative Handbook puts together a bi-monthly newsletter featuring up-to-date information on events, news and industry changes.
Add My Email
By: Shelley Freeman
| January 28, 2011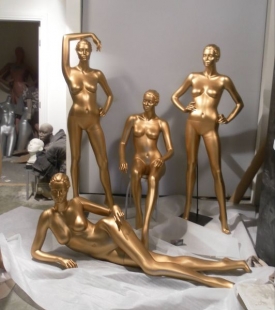 These were delivered to the Novecento Boutique in Newport Coast last week.

Mannequins by: The Mannequin Gallery Mannequin Rentals, Sales, Custom Work and Repairs. Huge inventory. Services include Life Casting and Sculpture.

Been very busy with TV Shows & Commercials too! Recent Customers Include: The Doctors, How I Met Your Mother, Big Bang Theory, Two and a Half Men, Pretty Little Liars, Boardwalk Empire, Park Pictures "Volkswagon," One World Prods. "Oscar Promo," Sh*t My Dad Says, Ask Oprah's All Stars, Smuggler "Verizon," Cougar Town, RSA "Dodge," Hungry Man "Mini," Biscuit Filmworks "Hanes," General Hospital, Furlined "Priceline," Parks and Recreation, Army Wives, Anonymous Content "B of A," Mike and Molly, United States of Tara, No Ordinary Family, CSI New York, House.