industry news
The Latest Industry News for the Exciting World of Production.
Creative Handbook puts together a bi-monthly newsletter featuring up-to-date information on events, news and industry changes.
Add My Email
By: Bungalow Event Rentals
| October 2, 2018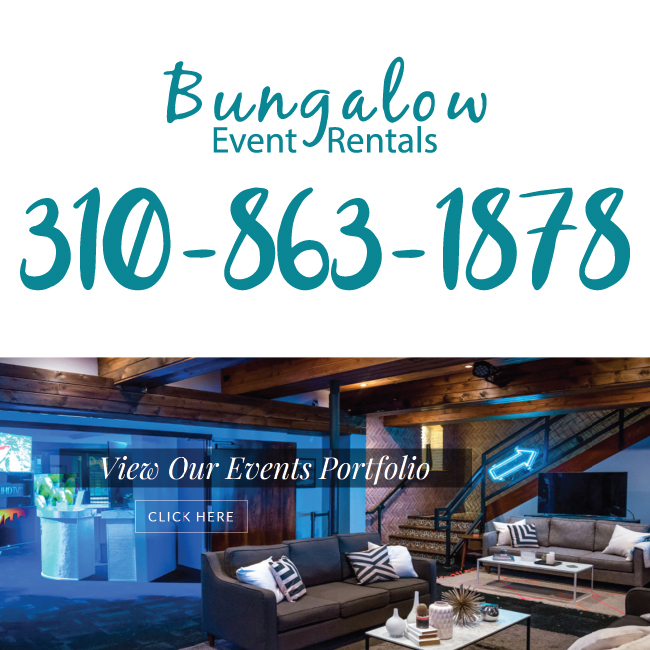 Bungalow Event Rentals offers eclectic event furnishings and decor from contemporary and chic to trendy and swanky. They offer a large selection of sophisticated, glamorous choices, of tables, chairs, accent pieces and electronics.

They specialize in creating environments for your events that transport your guests to a world of luxury, opulence and impeccable style. Whether your tastes run from the Hampton's to Baroque or from Modern to Polished, their collection includes the finest seating, tables, lighting and accessories to suit your needs. They also offer long-term rentals at a discounted price for industry professionals.

At Bungalow Event Rentals, expert consultants turn your event dreams into reality by creating a luxurious atmosphere none of your guests will forget.

They have a vast inventory of event furnishings and details to make your event like none other. From Contemporary & Chic to Trendy & Swanky, they have the pieces necessary and the know how to pull it all together. They go beyond the standard rental items and have brought together an eclectic and large collection of items of tables, chairs, rugs, electronics, and accent pieces. To complement they also contain many bundles and individual items that can be customized individually for their clients' needs. Bundles such as the three-story container building can be completely rebranded with your company's brand in mind. They offer many similar Event Rental packages from small marketing pods, to large mobile pop up shops.


bungaloweventrentals.com