Change Region
California
industry news
The Latest Industry News for the Exciting World of Production.
Creative Handbook puts together a bi-monthly newsletter featuring up-to-date information on events, news and industry changes.
Add My Email
By: Rose Brand
| July 24, 2018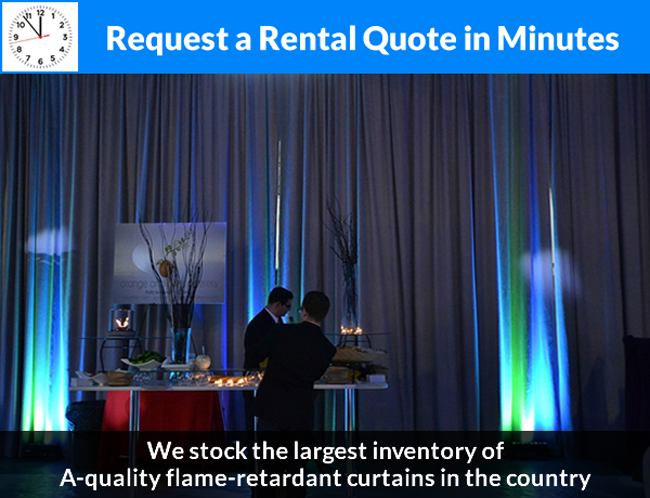 Choose from a wide range of colors, sizes and textures. Rent a single curtain panel or a mile wide of 30 foot high drapes. Masking, Sheers, Silks, Velours, Metallics & more.


Velour & Masking Curtain Rentals
Matte, opaque and lightweight so it drapes beautifully. Available in heights up to 50 feet.
Austrian Curtain Rentals
Richly pleated to create drama and glamor for a timeless look.
ShowLED Star Drops & Animation
Colorful RGB LEDs or classic blue-white LEDs create a realistic twinkling star effect even in high ambient light. Use our Animation Curtain for even cooler effects fed from your media server.
Metal Beaded Curtain Rentals
Stainless steel beads are highly reflective for dynamic lighting effects.
Rain Curtain Rentals
Helps create a festive environment with shimmering effects.
Pipe & Base 2.0 Rentals
Easy to assemble and set up, with numerous sizes to fit just about every need.
Being in business since 1921, we've learned a thing or two about the entertainment, event, and display industries. What started as a small, family run business has grown into a national company employing over 250 people in two locations.
Ninety-five years ago we opened our doors on the Lower East Side of Manhattan selling rags. As time went by we expanded to the sale of theatrical fabrics and developed in-house, custom sewing capabilities. We also began carrying various production supplies and stage hardware. Fast forward to today and we're manufacturing custom theatrical and event drapery, backdrops and virtually anything sewn with fabric for venues that range from high school auditoriums to Radio City Music Hall. Our custom service also includes technical project management for the design & installation of curtain, track and projection jobs.
Combine our bi-coastal facilities, hundreds of thousands of yards of in-stock fabrics, plus the expertise of our project managers and you have the quickest turnaround time on the most intricate jobs.
Ask around about our reputation. You'll know you chose the right partner for your production. Our continued growth is the result of the strong relationships we've built with you, our customers.