industry news
The Latest Industry News for the Exciting World of Production.
Creative Handbook puts together a bi-monthly newsletter featuring up-to-date information on events, news and industry changes.
Add My Email
By: Action Picture Cars
| June 26, 2018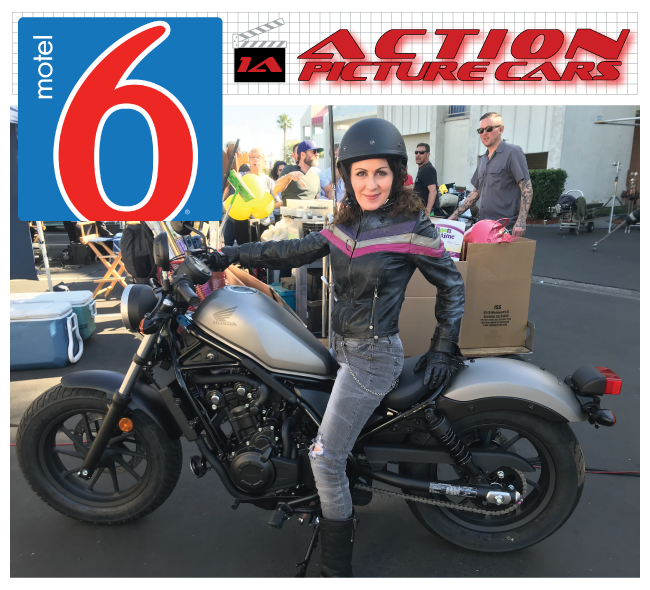 Action Picture Cars is an old company with a new name. Howard Brown and Sons Auto Sales, Inc. has been a successful auto sales company for more than thirty five years. Action Picture Cars is our new studio rental company. Howard Brown and Sons has been renting picture cars since the late 90's and now its part of our business. Our company owns hundreds of cars to fill the needs of various types of production companies. We supply vehicles for film, television, commercials, print advertising, music videos and more. We have a wide range of vehicles to choose from. We have cars ranging from show quality period piece vehicles, heavily damaged vehicles to both late and early model vehicles. Our specialty is damaged vehicles of all years; from Ferraris to Hybrids you'll find a large inventory to choose from. We also specialize in matching those damaged vehicles with whole, undamaged vehicles for before and after shots. Our business is located in Sun Valley, California and is only minutes away from Bob Hope / Burbank Airport.


For references, please don't hesitate to call, as our client list is very long. You can see some examples of where our vehicles have been on the "Seen In" page of our Web site at www.actionpicturecars.com. Action Picture Cars truly looks forward to doing business with you to make your rental experience the best possible. Please don't hesitate to call and ask questions as questions are answered at no cost.


Action Picture Cars can be reached at:
818-767-2355

or by e-mail at:
rent@actionpicturecars.com
Below is a vintage piece that is used as Yard Art First one 1950's CZ Motorcycle from the Czech Republic





And this is a cute vintage Vespa we have around 1979 Vespa P200





And we have later model Vespas too 2015 Vespa GTS 300





We Rent Harley's, dirt bikes and quads too. This is an Off-road vehicle A pilot 2017 Polaris Razor XP1000





That's me on a 1998 Harley Sportster 1200 Bobbi Brown McRae 1 of the 3 owner's.





A Great shot of a Triumph 2006 Triumph Bonneville





Me on Location filming a Motel 6 commercial. We've all worked in industry projects as well. I sent you the video clip of the commercial. It's currently running till the end of July