industry news
The Latest Industry News for the Exciting World of Production.
Creative Handbook puts together a bi-monthly newsletter featuring up-to-date information on events, news and industry changes.
Add My Email
By: AListDaily | DEADPOOL | 7-Eleven
| May 4, 2018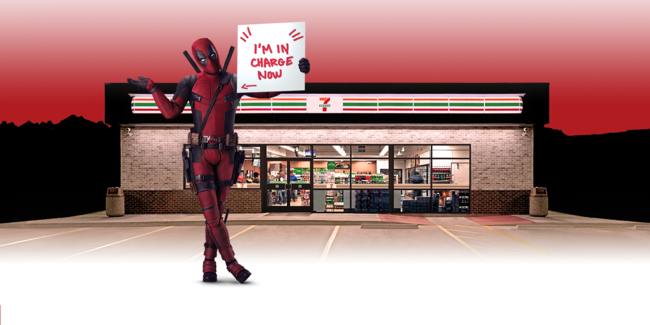 Combining standard movie-merchandise snack food branding with high-tech content marketing, 7-Eleven and Deadpool 2 are joining forces to bring "the merc with a mouth" to convenience stores nationwide.

"Our collaboration includes exclusive products and an amazing in-store augmented reality experience that is among the first of its kind at any retailer," said Sean Thompson, 7-Eleven's senior vice president and chief customer officer, in a statement.

In addition to standard cobranding fare such as collectible Slurpee cups, a limited-time Slurpee flavor (Monster Mutant Red Dawn) and Deadpool-embossed chimichangas and sour candy, 7-Eleven is adding augmented reality features to its 7Rewards loyalty app.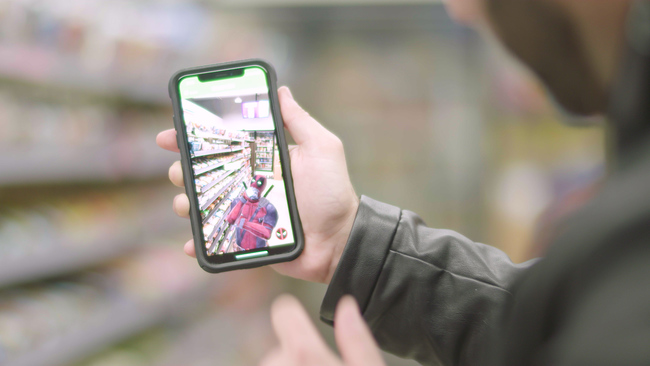 7-Eleven Becomes Deadpool 2 HQ, Launches First In-Store AR Experiences
"Fans can interact with Deadpool and have fun experiences in the 7-Eleven app, unlocking different experiences each week exclusively in the stores nationwide and in Canada," said Gurmeet Singh, 7-Eleven's chief digital and information officer. "The fans will also be able to share their interactions with Deadpool inside a 7-Eleven store with family and friends."
The convenience store chain will place scannable codes, which it refers to as "zapcodes," in its locations throughout North America, which users can scan to unlock as-yet unannounced interactive activities featuring the costumed anti-hero, with new ones promised as the film's May 18 release date approaches.
Additionally, 7-Eleven is releasing a selfie filter on its loyalty app, promising users the ability to "watch the mad scribbler take over with his red marker."
None of these AR activations require any sort of product purchases, or even relate to any products that 7-Eleven sells-the campaign hopes simply to drive up store visits.
To promote the partnership, the convenience store chain is making another first, playing video advertisements in movie theaters in 13 markets around the US.
Beyond the augmented reality features and movie merchandise, 7-Eleven promises additional content as Deadpool 2's release date approaches.
"With Deadpool, you learn to expect the unexpected," Thompson added. "7-Eleven has a few more surprises planned as well, both inside and outside the store and when you least expect it. Stay tuned."