industry news
The Latest Industry News for the Exciting World of Production.
Creative Handbook puts together a bi-monthly newsletter featuring up-to-date information on events, news and industry changes.
Add My Email
By: Rose Brand
| November 15, 2017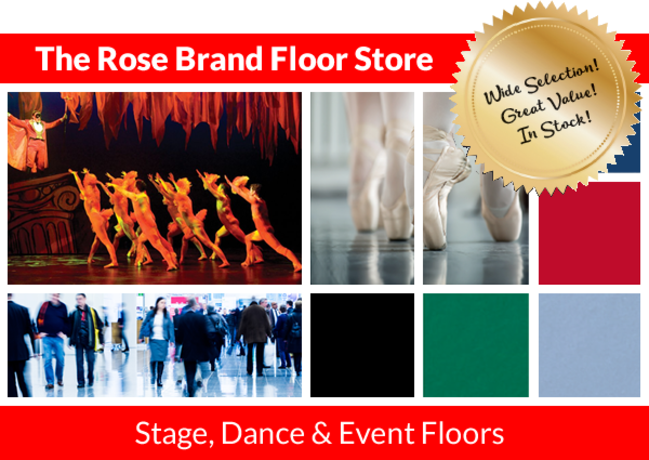 Choose from Stage, Event, and Dance Floors in temporary, semi-permanent and permanent varieties. Everything you need from one-day event budget floors, to floors that can take the hardest beating over time, to shiny mirrored surfaces. See our handy Floor Selection Guide to help sort through the options. Our most popular items are shown below and tons more here.



New! Expo Floor
Light-weight, highly affordable.
Cut: $12.00 per ft
Full Roll: $10.44 per ft
Ballare Matte, Gloss or Sparkle Floor
Matte and gloss are excellent general purpose floors available in colors. Choose Sparkle for more visual pop!
Click thru to see pricing.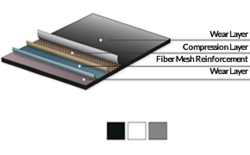 NEW! Dura Floor
Heavy duty, durable floor. Resists scuffs. Slip resistant.
Cut: $15.50 per ft
Full Roll: $13.49 per ft
NEW! Teatro Floor
Superior, heavy-duty, reversible. Meets the most demanding durability expectations.
Cut: $16.50 per ft
Full Roll: $14.36 per ft
NEW! Dolce Floor
Has it all! Highly durable, cushioned, scuff and slip resistant. Heavier than Dura and Teatro.
Cut: $19.50 per ft
Full Roll: $16.97 per ft
NEW! Dolce Plus Floor
Dolce Plus offers the maximum comfort and safety from a plush 6mm thick cusioning layer. With its hard wearing surface, Dolce Plus is the right choice in studios and stages which are used for high impact performances.
Cut: $21.95 per ft
Full Roll: $19.10 per ft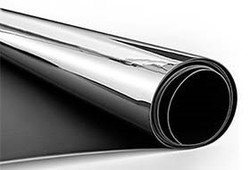 Mirror Floor
Bright, silver, mirrored surface for special events or effects.
Cut: $28.00 per ft
Full Roll: $22.56 per ft
Vinyl Dance Floor Tape
Excellent for temporary and semi-permanent installations; this vinyl tape can be used on the seams and perimeters of vinyl floor installations, as it has similar surface characteristics.
4 Emerson Lane Secaucus
NJ, USA 07094
800-223-1624
Creative Handbook
10152 Riverside Drive
Toluca Lake, CA 91602
© 2019 Creative Handbook
•
Last Updated Friday, August 16th, 2019 at 12:06 pm