industry news
The Latest Industry News for the Exciting World of Production.
Creative Handbook puts together a bi-monthly newsletter featuring up-to-date information on events, news and industry changes.
Add My Email
By: Mob Scene
| August 29, 2017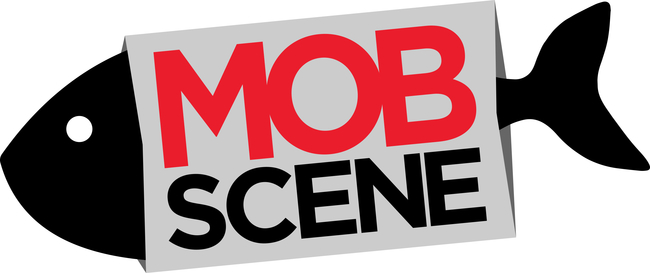 Los Angeles, CA, August 30, 2017 - Mob Scene, one of Hollywood's leading entertainment marketing agencies, has acquired social media branding experts and new media content creators Gin + Tonic Labs. The announcement was made by Thomas Grane, CEO, Mob Scene, and Mike Spitz, President/Founder, Gin + Tonic Labs.

Now a division of Mob Scene, Gin + Tonic Labs (G+T) is an entertainment company that provides its clients - entertainment properties, performing artists and emerging brands - with the ecosystem necessary for reaching today's global online marketplace via social influencers, social media and new media. While G+T provides services such as branding, design, video production, photography, talent development and management, the company also strives to stand at the forefront of relevant and creative online content and strategy.

Witnessing the rise of social media influencers and talent who have been influencing trends across social media platforms, Mike Spitz, in forming G+T, realized the necessity of working hand in hand with these creators to connect entertainment properties and performing artists with new brands and new markets via mass distribution and the study of analytics. Likewise, he saw the unmet need of a management company that understood the changing dynamic of talent in entertainment, and how to best understand, develop and utilize their reach. G+T works to solve both of these needs, and is now positioned to become a leading entertainment company in talent management, as well as a creative agency for brands and organizations, alike.

Regarding today's news, Grane said, "Our acquisition of Gin + Tonic Labs extends and enhances our capabilities within the social media spectrum beyond solely producing film and digital content for online distribution. This new unit of our company helps diversify us, and will benefit from our strength and background in production and marketing, as we create unique experiences for use on social media and new media platforms which will be seen by millions of users around the world. I'm thrilled that G+T will offer Mob Scene's current clients an exciting new platform - one that until this acquisition was not previously available under one roof at a full service entertainment marketing agency."

He adds, "Gin + Tonic is already on its way to becoming a premiere boutique creative agency and talent management organization, representing rising and top tier talent, along with major and emerging brands. With our backing, Mike and his team now have the ability to grow their staff, and to take on more of the A list clients they seek to retain."

Said Spitz, "Gin + Tonic was ready to take what we were doing to the next level. By tapping into Mob Scene's creative resources and production expertise, we are poised to help Mob Scene push new boundaries in traditional media, and primed to continue our innovative approach to new media. Combined with Mob Scene, Gin + Tonic is in an even better position to continue creating effective content for our clients that cuts through the clutter."

"During the past year, Gin + Tonic has also started representing musical talent. Our portfolio of cutting edge, in-house services, and our organic approach to building each artist's online presence, allows us to position all of our musical artists for long-term success in the entertainment industry and beyond," Spitz concludes.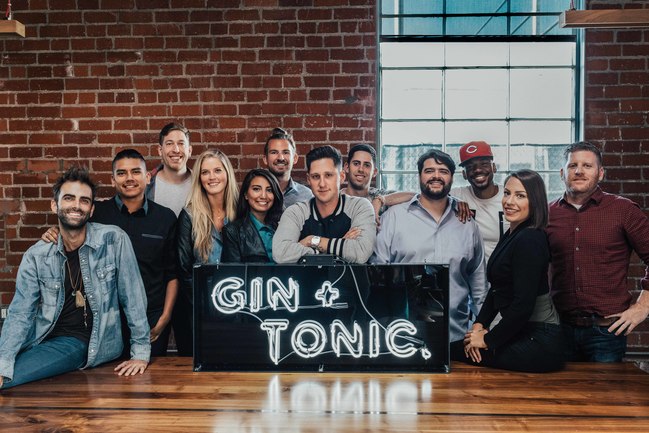 Gin + Tonic's full Team
ABOUT GIN + TONIC LABS
Founded in Los Angeles in 2016 by Mike Spitz, Gin + Tonic Labs is an entertainment industry collective comprised of creative people building new experiences and enhancing brands through its unique ecosystem of signed talent, design, content production and events. Gin+ Tonic helps brands create unique experiences through well crafted products, brand identities, and talent integrations. To date, the company has worked with such top brands as Sony Music, Stella Rosa, Red Bull, and many others.
Gin + Tonic's talented team loves experimenting with new trends, and thrives when working on projects that stand on the disruptive edge of the entertainment and brand marketing industries.
Prior to the formation of Gin + Tonic Labs, Spitz founded (in 2013) The CSD Group, a creative advertising collective which provided branding, design, digital marketing campaign, video production, and strategy services for its clients.
In addition to marketing services for brands, The CSD Group also worked hand-in-hand to develop some of the largest social media influencers on platforms like Vine, Snapchat, Instagram, YouTube, and Facebook. Working with top influencers and talent in developing their brands on social media provided The CSD Group with advantageous insights on hyper growth, viral content, and high engagement with a fan base on numerous social media platforms.
ABOUT MOB SCENE
More than just a full-service Hollywood agency, Mob Scene, founded in 2006, is a creative destination with a passionate and collaborative environment that inspires imagination, cultivates top talent, and delivers premium service. "Mobsters" go beyond the expected to create bold and innovative advertising and marketing content that connects emotionally with today's consumers across all mediums.
With over 150 of the most talented professionals in the entertainment industry, the company has diverse experience that spans advertising, branded integration, traditional film and television production and post-production. The agency's creative capabilities run the gamut: from short Instagram videos to 90-minute live broadcasts to complete 360-degree campaigns, as well as trailers, promos, documentaries, and unique, behind-the-scenes added value content. In addition, Mob Scene has produced three television shows (two currently in production), and has been working with its studio partners on several, upcoming VR (virtual reality) projects.
Recent Mob Scene projects have included work promoting such hit films as The Fate of the Furious, Arrival, Logan, Deadpool, Avatar, Wonder Woman, Gravity, X-Men: Apocalypse, The Secret Life of Pets, Despicable Me 3, and American Sniper, to name a few. Among the agency's television projects have been campaigns promoting Orange is the New Black, Stranger Things, True Blood, The Walking Dead, and dozens more.
Mob Scene is located at 5750 Wilshire Blvd., Suite # 530, Los Angeles, CA, 90036. Phone is 323/648-7200. Please see: