Change Region
California
industry news
The Latest Industry News for the Exciting World of Production.
Creative Handbook puts together a bi-monthly newsletter featuring up-to-date information on events, news and industry changes.
Add My Email
By: ARSENALFX
| August 7, 2017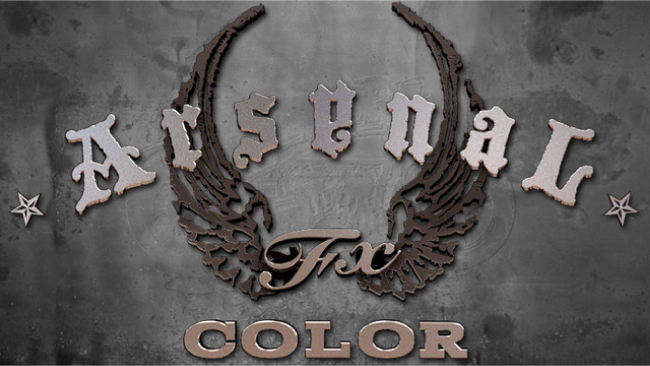 Promoted to Senior Colorists, Rory Gordon and Greg Werner Represent Top Tier of Up and Coming Colorists in a Field Currently Facing a Paucity of New Talent
Santa Monica, CA, August 7, 2017 -- ArsenalFX Color, a leading TV post house, has been nurturing the next generation of Colorists for television, due to a field that is currently facing a paucity of new talent. The company has announced today the promotion of both Rory Gordon and Greg Werner to Senior Colorists. Previously, they were Colorists.

ArsenalFX Color provides comprehensive post services to such hit TV shows as "Grey's Anatomy," "Ballers," "Designated Survivor," "Shades of Blue," "Silicon Valley" and "Agents of S.H.I.E.L.D.," and many others.

Larry Field, ArsenalFX Color's Managing Partner and himself a renowned Colorist, said, "We have made a concerted effort during the past few years to help bring new people up within the field of Color. We foresee a real void of new blood within our craft - today's television industry is in need of young, excited people who show real talent and have an affinity for Color. Rory Gordon and Greg Werner are two such individuals - they have been working with us for some time now, and have evolved into the top tier of working Colorists. Our industry is in need of many more like them - the next generation of gifted specialists working within our highly specialized craft."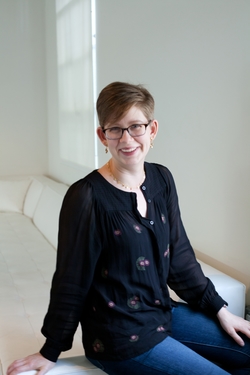 Rory Gordon


About Rory Gordon:
Rory Gordon is a colorist with a life-long passion for both the science and art of image capture. That passion has taken her from makeshift basement darkrooms in her home state of Oklahoma, to the Munsell color laboratory at the Rochester Institute of Technology in Rochester, NY, where she earned a BFA in Film Production, to Hollywood, where she has worked steadily for the last seven years.

Gordon has worked on over a dozen television shows as a Colorist, executing many different styles, and always working in support of the creative choices made by cinematographers, directors, and producers.

Gordon's work has involved her with many TV shows that have implemented cutting edge technology, including pushing the limits of dynamic range with HDR, 4K workflow, and a never-ending drive to make all cameras match, flow, and work in service to storytelling. She never shies away from a challenge and enjoys being a part of an ongoing quest for technical and artistic improvement with both Colorists and color scientists alike.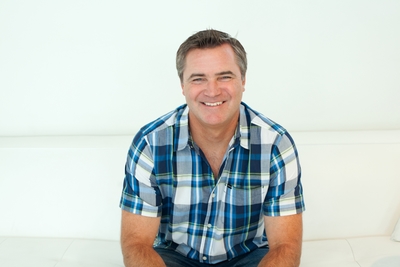 Greg Werner


About Greg Werner:
Greg Werner is a Final Colorist who has worked in the television post production industry since 1995. He attended the University of California at San Diego, taking an interest in communication and visual media practices, which led to his earning a Bachelor of Arts Degree in Communications.

With an affinity for the film and video mediums, he began his career in Los Angeles as a tape operator/telecine assistant, working on a plethora of film and television projects. Gaining knowledge and hands on experience, Werner naturally progressed to the role of Dailies Colorist.

He has garnered a wealth of experience in his chosen field, working primarily on such high profile episodic television series as "Freaks and Geeks," "The West Wing," "24," HBO's "Creature Features," and various MOWs, to name just a few.

Werner has worked on a wide array of material over the years and as a result of his strong work ethic and total dedication to his craft, progressed to Final Colorist. In that role, he has worked on such top TV shows as "Bones," "Prison Break," "Outsiders," and "TURN: Washington's Spies," among them.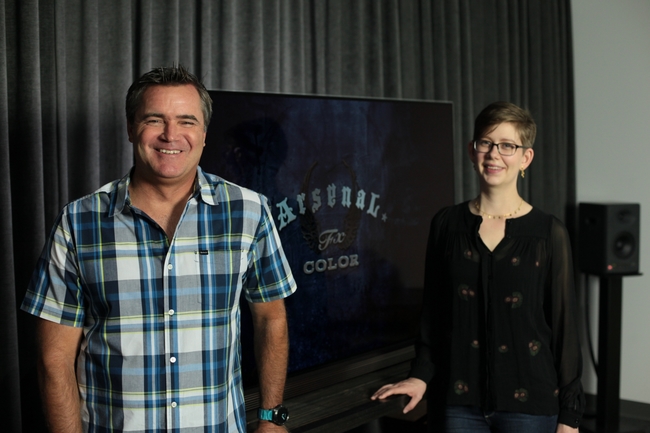 Greg Werner, left, Rory Gordon, right.


About ARSENALFX COLOR:
ArsenalFX Color was founded in 2012 in Santa Monica, CA. The company is a talent-driven, full spectrum, high-end post production facility for the television industry. The team of Larry Field, O.T. Hight, and Josh Baca stand at the heart of the enterprise. Each is a top artist in his respective field. The company's 9,000 sq. ft. Tier-1 secured facility, and first-rate staff of artists, technicians and producers, are the backbone of the studio.

ArsenalFX Color, set within a personalized, comfortable, boutique-style environment, offers Lustre color, Flame VFX, Smoke (Flame Assist) and Avid conform as well as Colorfront dailies toolsets. Arsenal's file-based architecture and concurrent HD thru 4K workflows (including High Dynamic Range- HDR) enable clients to experience efficiency, value, performance and quality far beyond the conventional corporate facility.

The company is currently providing comprehensive post services to a number of upcoming TV shows, including "Barry" (HBO), "Counterpart" (Starz), "The Tick" (Amazon), "The Chi" (Showtime) and "The Good Doctor" (ABC). In addition, ArsenalFX Color continues its on-going work on many hit TV shows, including "Silicon Valley," "Shades of Blue," "Agents of S.H.I.E.L.D.," "Designated Survivor," "Grey's Anatomy," and "Ballers." Earlier in its history, ArsenalFX Color was involved with post production on such other hit TV programs as "Bones," "The Bridge," "TURN: Washington's Spies," and "Salem."

Prior to the formation of ArsenalFX Color, high profile TV series to which Field and Hight contributed include "24," "Terra Nova," "Shameless," "The Simpsons," "Dollhouse," "Flashforward," "Nashville," and hundreds of others.

ArsenalFX Color is located at 1620 Euclid Street, Santa Monica, CA 90404. The phone is: 310/453-5444. Please see: www.arsenalfxcolor.tv

And on Social Media:
www.facebook.com
www.linkedin.com
www.twitter.com