industry news
The Latest Industry News for the Exciting World of Production.
Creative Handbook puts together a bi-monthly newsletter featuring up-to-date information on events, news and industry changes.
Add My Email
By: Archion
| February 6, 2017

Los Angeles, CA - Archion Technologies, a leader in intelligent, ultra high performance shared storage solutions for media workflows, proudly announces that the University of Southern Carolina's (USC) Gamecock Productions has entrusted Archion's EditStor for the heavy post production demands of all video content captured live across 21 different school sports teams.

Archion was founded nearly two decades ago in the heart of Hollywood and has been providing shared storage solutions for the film and television industries since that time. Over the last decade, Archion has seen even greater adoption of its products and services by additional industries, including Corporate Media, Houses of Worship, Education and Sports. Archion is very pleased to be involved with elite university athletic programs across the U.S., such as those at USC, Stanford, and others.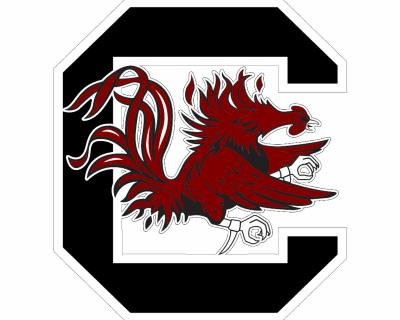 Archion's client at South Carolina is Paul Danna, Director of USC's award winning Gamecock Productions, the post production unit of South Carolina's Athletics department. Danna, a 10-plus year veteran with USC, oversees this post unit, comprised of four full time employees and up to 18 student volunteers. Danna and his team spearhead the post production of all of the live video coverage of the school's 21 different Gamecock sports teams. Gamecock Productions has won two Southeast Regional Emmy Awards, 7 SVG College Sports Media Awards, one National NBS Award, as well as an NBS Chapter of the Year Award and 7 Telly Awards.
Danna explains, "Our department's motto is 'To instill sights, sounds and emotions of Gamecock athletics in every fan with intimate and original videos.'
And that's really what we're all about - we strive to capture the excitement of all of our school's various sports teams. In addition to our doing the post for all of these games, we also produce a weekly TV series that covers our teams. During football season, the show is called 'The Will Muschamp Show," and after football season, we do a show called "The Gamecock Insider." These shows are all 30 minutes long, and we produce 39 of them a year between late August and the following early June. That's a lot of content which requires a great deal of storage capacity."
Danna continues, "We first became familiar with Archion in 2008, when we acquired their Synergy product as an add on for our Avid server - this bumped us up to 16 terabytes of storage. Then in 2012, we turned to Archion again and acquired an EditStor - in 2015, we expanded the system so it would hold up to 96 terabytes of information. The EditStor is our lifeline for all of our sports teams' content. We have 11 workstations connected to it. Everything we record, live games, ENG's (Electronic News Gathering,) all goes through the EditStor."
Gamecocks Productions' work environment includes such tools as Adobe Creative Cloud. The team's EditStor is connected to a Telestream Pipeline (recording device) and then on to the CatDV logging system. Gamecock Productions also relies on a wide range of cameras including such 4K and 2K cameras as the Red Camera and Sony's FS7 and FS5 cameras, as well as the Sony A7S, the Cannon's 5D and 7D. "All of our assets live on the Archion server -it's become a critical piece of equipment for every project we do here," says Danna.
"For the past 9 years, I have come to depend on Archion for reliability. Archion's products don't require any additional 'middleware' to move files. Our EditStor unit is ideal for our current needs. There are so many other products out there, but in the end, for us, Archion's service is always reliable and their product is solid. Also, on the service side, they have always been very responsive to ensure any issues are resolved very quickly. They've never let us down," Danna concludes.
ClarkPowell, South Carolina's most experienced audio visual integrator, was key to the success of the EditStor install at USC. Ron Edmonds, Account Manager with ClarkPowell, said, "Our company has been involved with USC's Athletics department for over 20 years now, and when they needed to expand their storage back in 2012, we demonstrated the Archion EditStor for them. The EditStor worked like a champ during the demo, and has continued working flawlessly ever since." Adds ClarkPowell Video Production Workflows Specialist Warren Baker, "Paul Danna at USC connects not only his editing systems to the EditStor, but also his CatDV media management components, and his two Telestream Pipeline HD recorders. Archion's EditStor really ties everything together. It's a workhorse media hub."
Dan Stern, Archion's VP, Business Development, said, "Our relationship with USC, Paul Danna and the Gamecock Athletics department has meant a great deal to Archion over the years. Paul and his editorial team have such great responsibilities and do a tremendous job - nothing less than overseeing the video coverage of 21 sports teams, year round! The fact that he and Gamecock Productions have won so many industry honors is a testament to their excellence. Paul's trust and confidence in our products and services solidifies our belief that Archion storage can accommodate the needs of any institute of higher learning, large or small."
ABOUT THE UNIVERSITY OF SOUTHERN CAROLINA & THE GAMECOCKS:
With a rich history of more than 200 years of academic leadership, the University of Southern Carolina, based in Columbia, SC, continues to build on that tradition. As the state's flagship university, in which over 30,000 students are enrolled per year, USC is governed by a board of trustees appointed by the governor and state lawmakers. President Harris Pastides has guided the university and the USC system since 2008. From USC's founding in 1801, through the Civil War, Reconstruction and World War II, the school has persevered and transformed into a major research university still dedicated to educating South Carolinians. Please see:
http://www.sc.edu/about/index.php
USC's Athletics department offers students 21 different sports, including football, baseball, volleyball, and many others. Please see:
http://www.gamecocksonline.com/
ABOUT ARCHION:
Based in Los Angeles, CA,
Archion Technologies
is a global leader in intelligent, high performance
shared storage solutions
for media workflows, with an emphasis on
4K video storage
specifically designed for the editorial, graphics, and other media workflows commonly used where
creative storage systems
are required for the broadcast, production, corporate, education, government, house of worship, and sports industries.
Founded by a team of post production, technology, and entertainment industry professionals in 1998, Archion has defined a new standard of performance, protection and affordability for shared storage solutions. Since its founding, the company's storage technologies have been critical to the success of thousands of TV, film, commercial, documentary, and other content creation projects.
Archion's storage systems are most often used by professionals integrating Avid, Apple, Adobe, Autodesk, Blackmagic Resolve, NewTek and other creative workflow tools. For more information, please visit:
http://www.Archion.com